Charlamagne Tha God Signs 5-Year Extension With iHeartMedia To Continue Media Takeover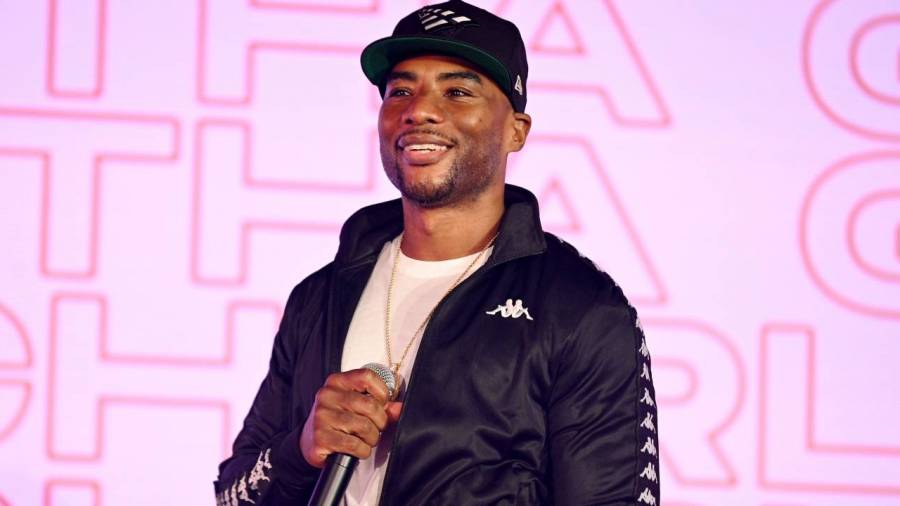 Charlamagne Tha God won't be leaving his seat on the nationally-syndicated radio show The Breakfast Club anytime soon. According to Variety, the often brash radio host re-upped with iHeartMedia on a five-year extension which will keep him part of the iHeart family into 2026.
In his new role as senior creative officer of culture content and programming, CTG will be tasked with curating new talent across the brand's radio and podcast platforms.
"I give my sincerest thanks to iHeart for empowering me over the past decade to be the best talent that I can be, and for honoring me as an owner and executive," Charlamagne relayed in a statement. "I love the audio business and iHeart is the biggest and best audio company in the world."
He continued to shed light on his new role, "As co-founder and chief creative officer of the Black Effect Podcast Network and now senior creative officer of cultural content and programming at iHeart, all I want to do for the next five years is continue to move the culture of radio and podcasting forward by curating a new era of voices, programming, and events. God is great! Now, it's time to get back to work."
GOD IS GOOD. https://t.co/kfVShiclJu

— Charlamagne Tha God (@cthagod) December 8, 2020
In September, Charlamagne launched the Black Effect Podcast Network with iHeart, which will host more than 18 podcasts and amplify Black voices in the community. Established podcasts such as former NBA players Matt Barnes and Stephen Jackson's All The Smoke, N.O.R.E.'s Drink Champs, and The 85 South Show with DC Young Fly are already on board.
Charlamagne is working on an interview show exclusively with iHeart where the South Carolina native will sit down with artists, athletes and leaders of society in more of a long-form conversation. He's also set to host a talk show launching on Comedy Central in 2021.
The Breakfast Club celebrates a decade rocking the airwaves in December, which caused Charlamagne Tha God to reflect on the memorable journey by posting the show's first raw and uncut promo together as a trio alongside co-hosts DJ Envy and Angela Yee.
"10 Years," he began. "@breakfastclubam Thank You GOD. Thank You To The Listeners. This is the first promo video we ever recorded together. We didn't have promotion and marketing budgets back then just the internet. I remember this video got a half a million views in 24 hours and we were like oh we got action huh??? 10 Years Later. GOD IS EVERYTHING."
View this post on Instagram