Chris Brown Asked For 'Dick Pics' Immediately After Launching OnlyFans Page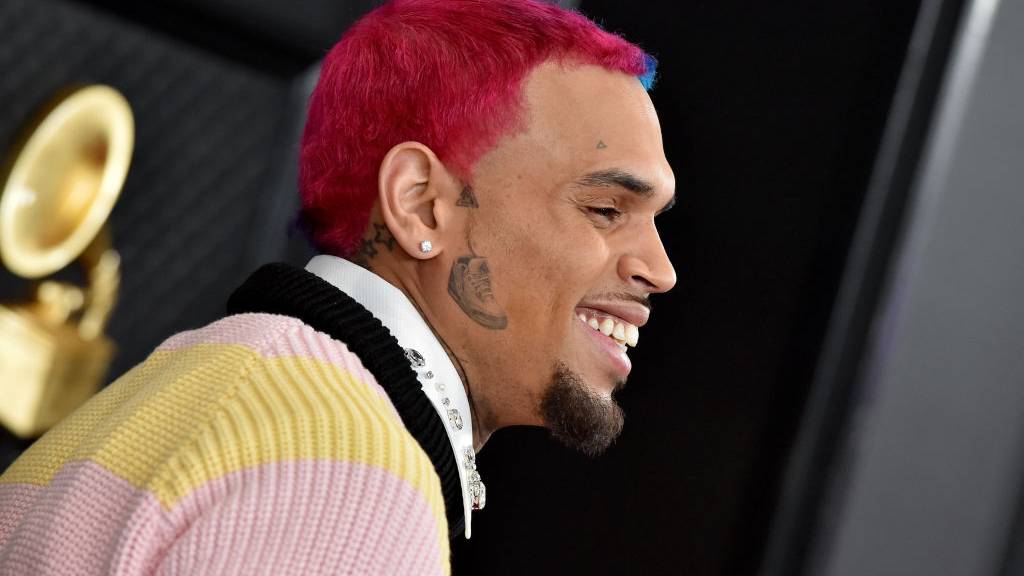 OnlyFans has become a pop culture phenomenon in recent months, especially after Beyoncé name dropped the online subscription service on Megan Thee Stallion's "Savage (Remix)" in April. As an increasingly large number of celebrities continue to join the movement, its popularity has only exploded.
Now, Chris Brown apparently wants part of the action. On Wednesday (November 11), the 31-year-old singer announced he'd joined the platform in a Twitter post. The tweet included a pair of eyeball emojis and a link to his account. Almost immediately, fans wanted to know if he'd be sharing any "dick pics" on his page like Tyga did when he launched his OnlyFans page last month.
?? https://t.co/HfK8Zhn5EV

— Chris Brown (@chrisbrown) November 12, 2020
Upon exploration, Brown's OnlyFans subscription runs $20 a month and so far has two posts. One of the posts, which a fan posted on Twitter, is simply a photo of Brown standing against a wall with his hand on his crotch. The caption reads, "We n this bitchhh."
pic.twitter.com/nKzDrl0CGi

— LilDaddy ? (@xxsuckmyblah) November 12, 2020
Brown hasn't detailed what type of content will be included in the subscription, but it's clear most of his female fans are only interested in one thing.
Tyga tantalized his fans in October when it became apparent there was some NSFW content on his page that included graphic photos of his penis. Twitter blew up with reactions to the posts, much like Brown is experiencing now — although there aren't any salacious photos to go along with it (at least, not yet).
In the meantime, check out some of the thirsty posts below.
can somebody screenshot what he post for me cause I don't wanna subscribe & he painting, dancing or releasing music that didn't make the album cut. I just wanna see his dick? pic.twitter.com/gEUDoEkfL1

— Ju'✨ (@jhnestarr) November 12, 2020
so u showing dick on there or u finna be painting and shit? lmk rn ?

— ? chosen one. (@saj_______) November 12, 2020
Wow.. I never paid for an onlyfans before.. pic.twitter.com/ex2itugR5J

— Ambssss? (@Nuhcolee) November 12, 2020
Is your OnlyFans about to have this energy ?? Because this was ATTRACTIVE. pic.twitter.com/VmO6RVmnR0

— SIZZLYBREEZY (@sizzlybreezy) November 12, 2020
But what's gon be on there is the question ? cause if it's just you painting, we gon have a problem ? pic.twitter.com/DIylxls9tr

— QueenFlaws ? (@Queenflaws1) November 12, 2020
Unless you showing ? and doing some of that lil hip shít you be doing in ya videos I'ma fuck with ya ✌???

— NeNe (@__HoeGoPlay) November 12, 2020
Show the cakes or get out the fuck out. pic.twitter.com/BhUaLjqFki

— Derrick (@derrickdmv) November 12, 2020
Please Chris show us yo USDA approved meat baby ??? pic.twitter.com/8bytrnNDis

— rubaepousse (@rubaepousse) November 12, 2020
Sex tapes or leave it on the playground Christopher pic.twitter.com/m3mcFewYJQ

— Deluxe Project Coming ? (@Sev7enTaylor) November 12, 2020