Chris Brown Dances With Normani In Steamy 'WE (Warm Embrace)' Video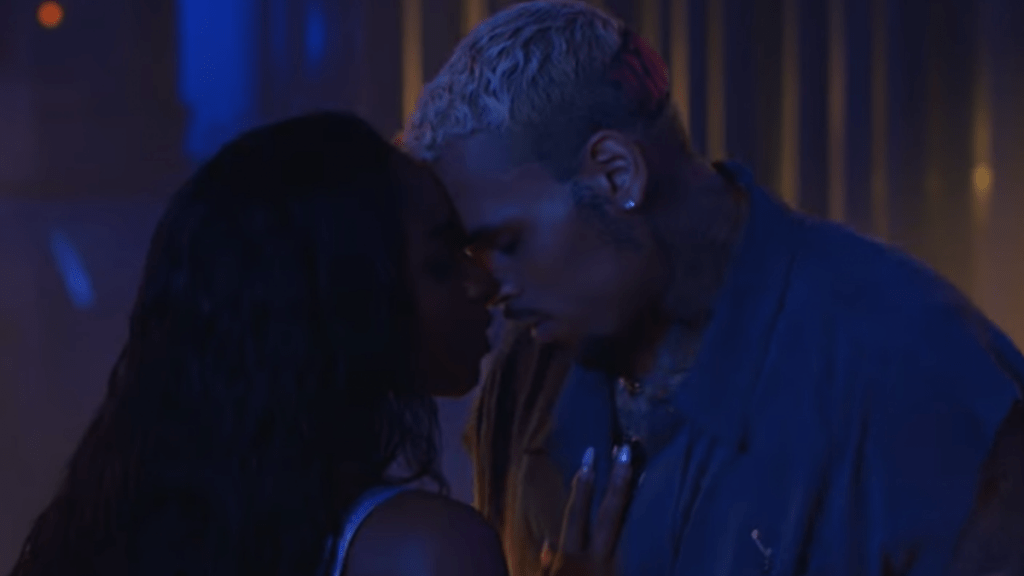 Chris Brown is gearing up to deliver his Breezy album on Friday (June 24), but before the LP arrives he had one more gift for fans as part of the rollout. CB returned on Tuesday (June 21) to unleash a celestial visual to April single "WE (Warm Embrace)."
The track only features vocals from Chris Brown, but he sent a special invitation to pop star Normani and the former Fifth Harmony singer plays his love interest throughout the steamy clip.
The R&B superstar falls out of the sky but only to realize he's dreaming. Breezy then wakes up to Normani entering his home and the two get intimate and dance the night away. Once they get in her car, a light beam is cast over them and they rise up to some sort of spaceship.
Breezy boasts 23 tracks in total, but Chris admitted he actually recorded about 250 songs that were considered for the album. Look for contributions from a star-studded guest list that includes  Lil Wayne, Tory Lanez, Anderson .Paak, Jack Harlow, Fivio Foreign, EST Gee, Blxst, Yung Bleu, WizKid, H.E.R. and Ella Mai.
Brown has heard all the Michael Jackson comparisons and he doesn't think he should be in the same conversation with the King of Pop.
"My personal take on it is I wouldn't even be breathing or even be able to sing a song if that man didn't exist," he told Big Boy's Neighborhood. "I don't know if they look at it as a Jordan-Kobe thing, but I couldn't even look at it. He's lightyears ahead. There is no competing with him."
View this post on Instagram