Chris Brown Vulgarly Calls Out Quavo After Smoking Tyga, Jason Derulo & More In Hoops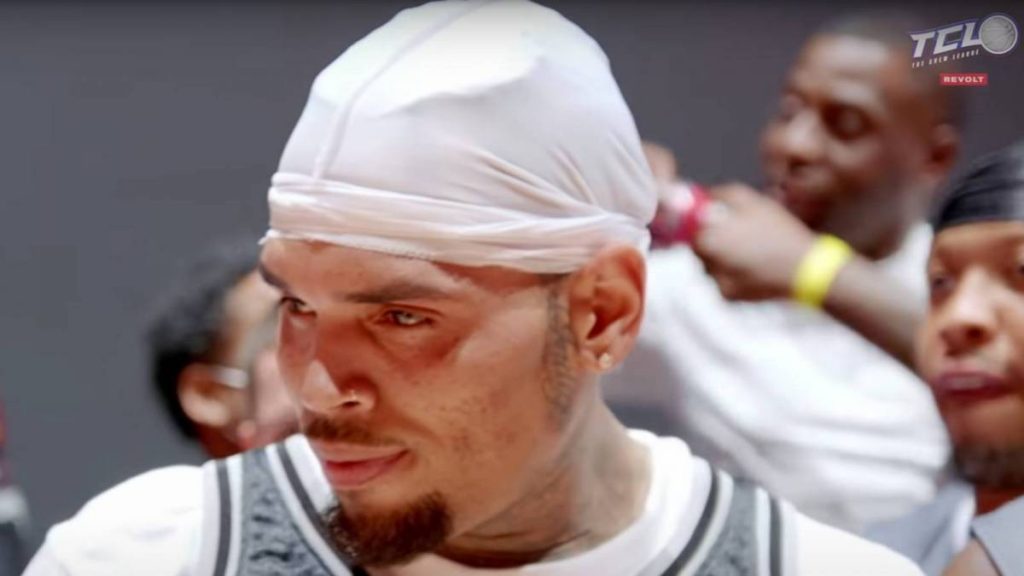 Los Angeles, CA – Chris Brown wants static with Migos frontman Quavo even though he just finished smoking on some Pardison Fontaine pack and besting rappers such as Jason Derulo and Tyga during his championship run in season two of The Crew League (TCL) Hip Hop basketball tournament.
The multi-platinum R&B singer's Original Hood Boss (OHB) squad earned "King-of-the-court" honors at the TCL tourney following a tooth-and-nail claw-match against Pardi's Section 8 ball club in the season finale. In the midst of his post-game press conference, Chris Brown took it upon himself to begin utilizing his bragging rights in order to both degrade and challenge his rap hoops adversary, Quavo.
"Aye Quavo, get your bitch ass out here," CB shouted in a video posted to Instagram Saturday (July 17). "I'm cooking y'all, who next" he continued.
View this post on Instagram
Chris Brown and Quavo's b-ball beef has become a point of instigation and trash talk on social media for fans and the pair of artists who both hold their hooping pedigree with high regard.
The "Go Crazy" vocalist actually called out Quavo on IG back in March after footage of the celebrity match-ups, which pit Lil Baby and 2 Chainz against Quavo and Jack Harlow, from NBA's All-Star Weekend surfaced on the gram. Seeingly unimpressed with the low-scoring game, Chris fired off a barrage of taunts at Quavo, ultimately claiming he would trash the Quality Control rap star in the paint and behind the arc.
"They knew who not to ask for on that 2 on 2 basketball," CB wrote in his Insta story. "I would've cooked Quavo and Jack! On my soul! Guess they wanted a smoke free zone."
Huncho immediately hit back. "Chris Brown ain't cooking nan call next nigga!!!" he wrote later on in his story. "Call next nigga!!"
"It ain't no next. I'm on now. Set it up lil nigga," Chris Brown followed up. "U know dis work different. Me and @AustinMcBroom vs the Lil Boys."
Catch the full battle between team OHB and the Section 8 squad for the TCL championship below.