Chris Rock Hasn't Spoken To Will Smith Since The Oscars Slap Despite Diddy's Claim 'It's All Love'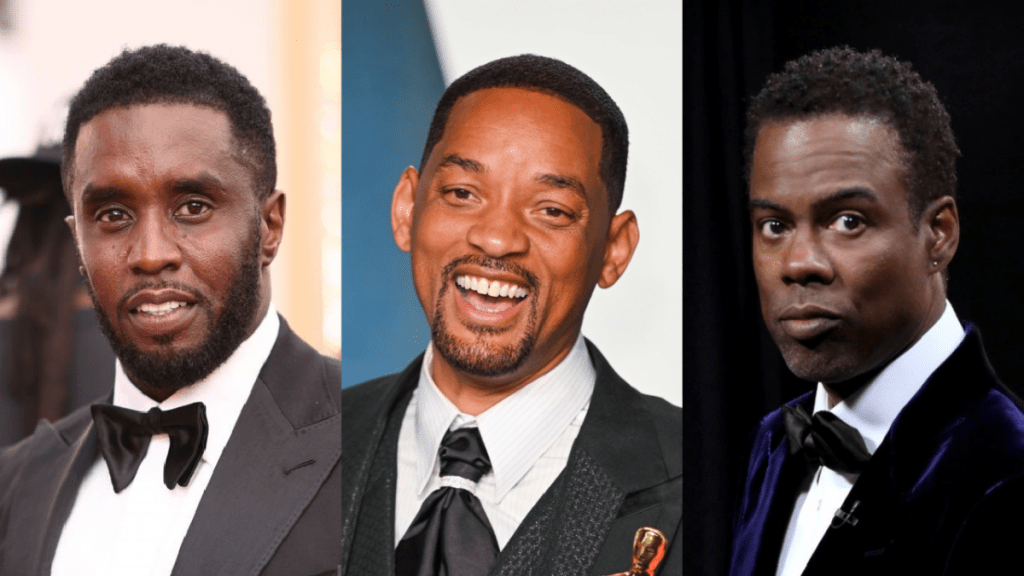 Despite Diddy's claim Will Smith and Chris Rock are already on amicable terms following the slap heard around the world, a source close to the famed comedian says that's not the case. According to TMZ, the two haven't spoken since the incident and Rock was left "shaken and bewildered" following the bizarre interruption at the 94th Academy Awards on Sunday night (March 27).
The source said Rock immediately went to his dressing room and had "no intention" of staying. He quickly left the Dolby Theatre and eventually surfaced at Guy Oseary's Oscars After Party where he attempted to have a little fun before the night ended.
Smith smacked Rock after he made a G.I. Jane joke about his wife Jada Pinkett's hair. But unbeknownst to him, Pinkett suffers from alopecia, an autoimmune disease that causes hair loss. The source confirmed Rock had no idea she has the condition and added he "doesn't have a mean bone in his body."
VIA JAPANESE TELEVISION: The uncensored exchange between Will Smith and Chris Rock pic.twitter.com/j0Z184ZyXa

— Timothy Burke (@bubbaprog) March 28, 2022
Shortly after the confrontation, Diddy took the stage to present a special tribute to The Godfather in honor of its 50th anniversary. He said, "I did not know that this year was going to be the most exciting Oscars ever. OK. Will and Chris, we're going to solve that like family at the Gold party. But right now, we're moving on with love. Everybody make some noise!"
He later told Page Six at a Variety Fair party, "That's not a problem. That's over. I can confirm that. It's all love. They're brothers."
Rock opted not to press charges on Smith following the assault. The Los Angeles Police Department issued an official statement confirming there would be no further action taken.
"LAPD investigative entities are aware of an incident between two individuals during the Academy Awards program," the statement read. "The incident involved one individual slapping another. The individual involved has declined to file a police report. If the involved party desires a police report at a later date, LAPD will be available to complete an investigative report."
View this post on Instagram