Chris Rock Says Seeing Donald Trump In Handcuffs Is Like 'Arresting Tupac'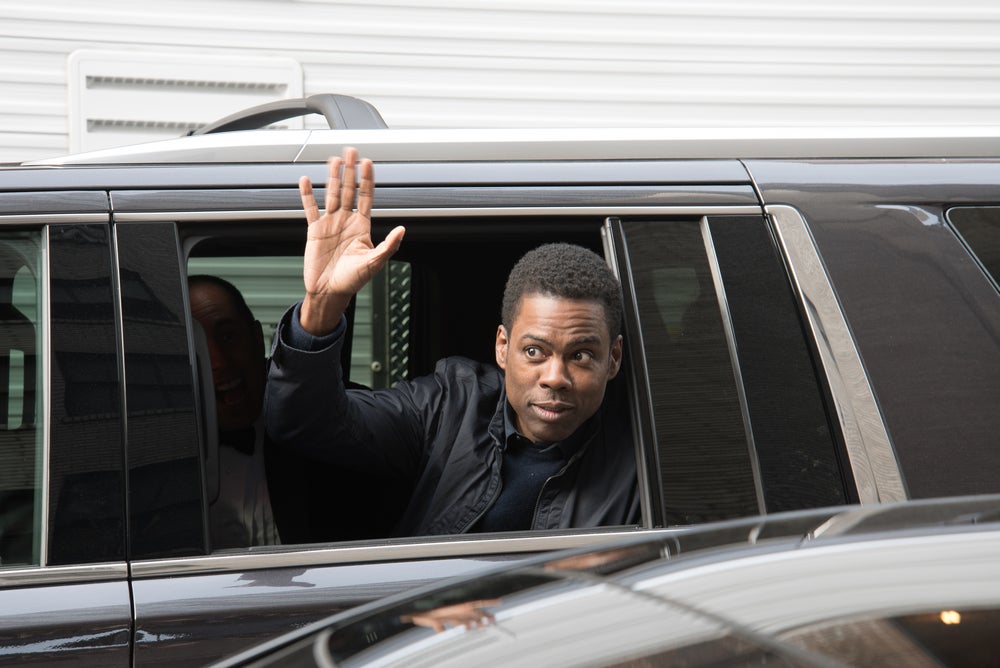 Chris Rock reportedly chimed in on Donald Trump's potential arrest. 
During an event, Chris made a ton of jokes about the situation. He called 45's alleged crime of paying off a porn star "romantic." He also said arresting Trump would be like arresting Tupac and would boost his image. 
NY Post reports Chris asked the crowd, "Are you guys really going to arrest Trump? Do you know this is only going to make him more popular? It's like arresting Tupac. He's just gonna sell more records. Are you stupid?"
Chris also joked Trump "f—ed a porn star and paid off someone so his wife couldn't find out," and then called the act, "romantic." He went on to say,
"We've all been cheated on. Don't you wish that the person that cheated on you paid off somebody so you wouldn't find out?" he asked."
Chris also made an Oscars joke when he spoke about Pelosi's husband, Paul, and jokingly compared his home-invasion hammer attack to getting slapped by Will Smith. 
Last week, Trump said he'd be in handcuffs by this week over his alleged role in a hush-money scheme. He's accused of paying adult film star, Stormy Daniels $130,000 in late October 2016. 
The Manhattan District Attorney is investigating if Trump broke any laws when the Trump Organization reimbursed his then-lawyer Michael Cohen for a hush money payment to Daniels. The MAGA leader denies the affair. 
During his arrest rant on Twitter, Trump urged his supporters to "take our nation back." He also told them to protest, which led to them getting outnumbered by demonstrators cheering for an indictment. 
In the latest update, NBC reports that the grand jury had another day off today (March 22), delaying any action against him until March 23.