City Girls Rapper JT Deletes Twitter Full Of Scandalous Future, R. Kelly, Reginae Carter & Erykah Badu Tweets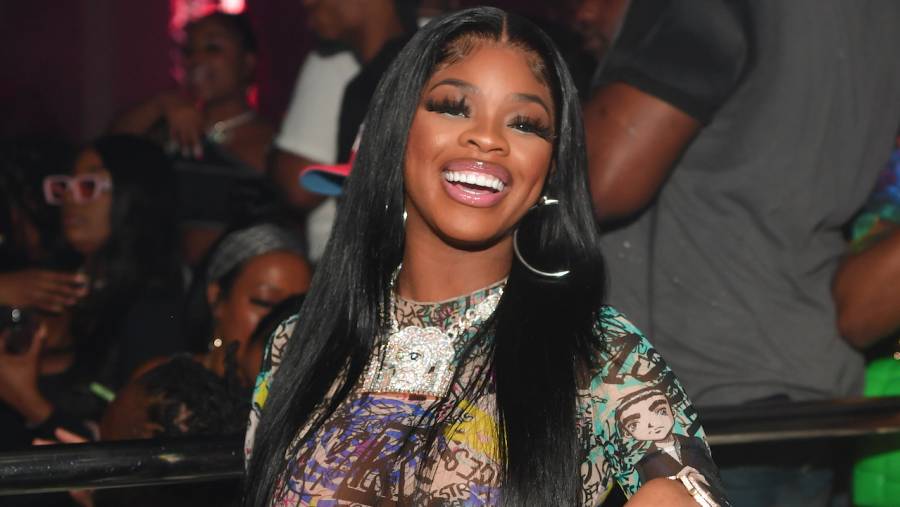 City Girls rapper JT has evidently deleted her entire verified Twitter account after some old tweets of hers brought some unwanted attention. The tweets in question include some wild comments about embattled (and incarcerated) R&B star R. Kelly, a disparaging remark about Erykah Badu and the mother of Lil Durk's child.
"I wish rkelly was here with me rn," she wrote in 2017. "I know he would get me right."
Granted, the tweet was long before Lifetime's Surviving R. Kelly biopic would destroy Kelly's career, but it was common knowledge he had an affinity for young girls.
Regarding Ms. Badu, JT wrote in 2011, "Erykah Badu Bald head Roxy Miserable Ass Always minding everybody but her own I wanna be down brandy ass BITCH."
Pls help me off the floor pic.twitter.com/9AFYQGqZch

— BLM isn't a trend (@wedobeguaping) December 7, 2020
JT also had a few words for Future and his baby-making endeavors.
"At the end of the day, Future got like 1,000 kids to worry about," she said in 2015. "Fuck Russell [Wilson] and that 'punk ass hoe.'"
But it didn't stop there — she apparently has some issues with Lil Wayne's daughter Reginae Carter, too. In 2016, she tweeted, "Reginae got me blocked on here from long time ago. I didn't give that fat corny hoe a break!"
At one point, she even set her sights on T.I.'s wife and Xscape singer  Tameka "Tiny" Harris, tweeting in 2012, "T.I. and Tiny relationship is pure. She's not even pretty but because he loves her make her BEAUTIFUL."
Other controversial sentiments include, "I swear I hate niggas I should be a fucking nazi" and "I wanna get raped by @rkelly." To say the least, the resurfaced tweets have called JT's tweeting behavior into question, which led her to start over on a new page under the handle @fuckyallbitches. 
Judging by her Instagram Stories, she's seemingly taking the criticism all in stride but does want people to stop unearthing the old tweets.
"Nah all jokes aside," she wrote. "stop searching them tweets cause I don't feel like slapping a bitch back into the same year I was talking about them in."
jt old tweets wild asl😭😭😭😭 pic.twitter.com/DSYgJexgZN

— *rixhrunna🧛🏽‍♀️® (@omertagoon) December 7, 2020
But as JT confirmed on her (maybe) temporary account, her verified page will return once the inflammatory tweets have been completely scrubbed by whatever poor intern is tasked with the job.
"This page a joke," she wrote on Monday (December 7). "I'll be back on my old page very professional once the mass delete is done I might keep this one & put it on private." 
This page a joke I'll be back on my old page very professional once the mass delete is done I might keep this one & put it on private

— fuckyallbitches (@fuckyallbitch11) December 7, 2020