City Girls' Yung Miami Says 'Toxic Bitch' Energy Is Love – Lil Tjay & Money Man Disagree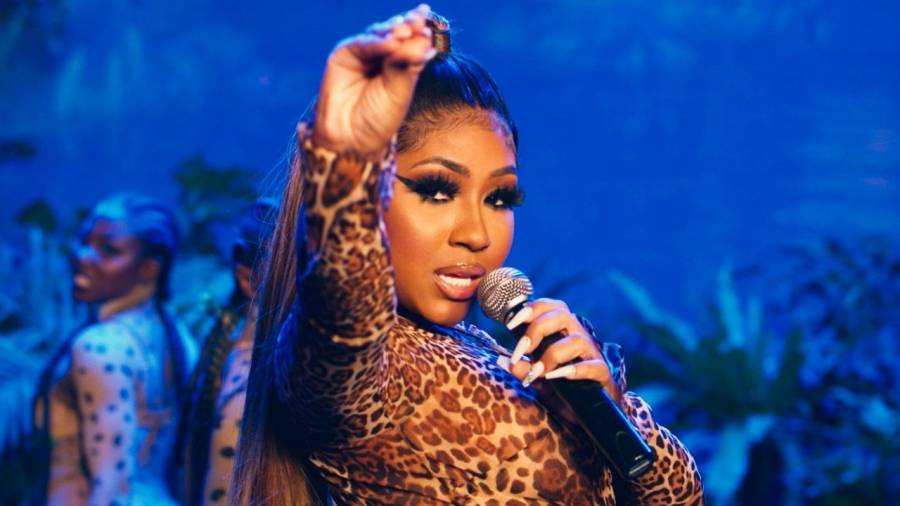 Yung Miami was just minding her business and rapping a Cardi B line that spoke to her – when her tweet made its way to Akademiks' page and opened the door for opinions.
"Gotta argue with him n-gga's love a toxic bitch," the City Girls rapper tweeted on Friday (February 5), referencing a line in Cardi's new single, "UP."
When Akademiks posted it to his Instagram on Sunday (February 7), both Lil Tjay and Money Man arrived in the comments to let her know they don't feel the statement is accurate.
"Quickest way to get cut off," the "24" rapper wrote.
"Nahhh," Tjay added.
View this post on Instagram
This isn't the first time Miami has made headlines over lyrics from her peers. In October, fans targeted the "Act Up" rapper following a line in Nicki Minaj's verse on Sada Baby's "Whole Lotta Choppas (Remix)" that people thought was directed toward her.
"Baby daddy stay putting me on jets taking me shopping spending whatever on me it's never a limit ion do consignment or used items!" Miami wrote on Twitter. "Y'all must've got me confused with the next bitch! Never ever wtf I look like if it ain't new I don't want it and that's down to my cars! I have a g wagon & a Bentley every Chanel bag bitch don't ever play with me I buy cars for my sisters and brothers big house wtf I look like buying something off a bitch!"
The line in question referred to "bitches stuntin' in them hand-me-down bags" – something Miami was clearly adamant neither she nor her baby daddy Southside would allow.
Periodt.