CJ Calls On French Montana & Rowdy Rebel For An Iced Out 'Whoopty NYC Remix' Music Video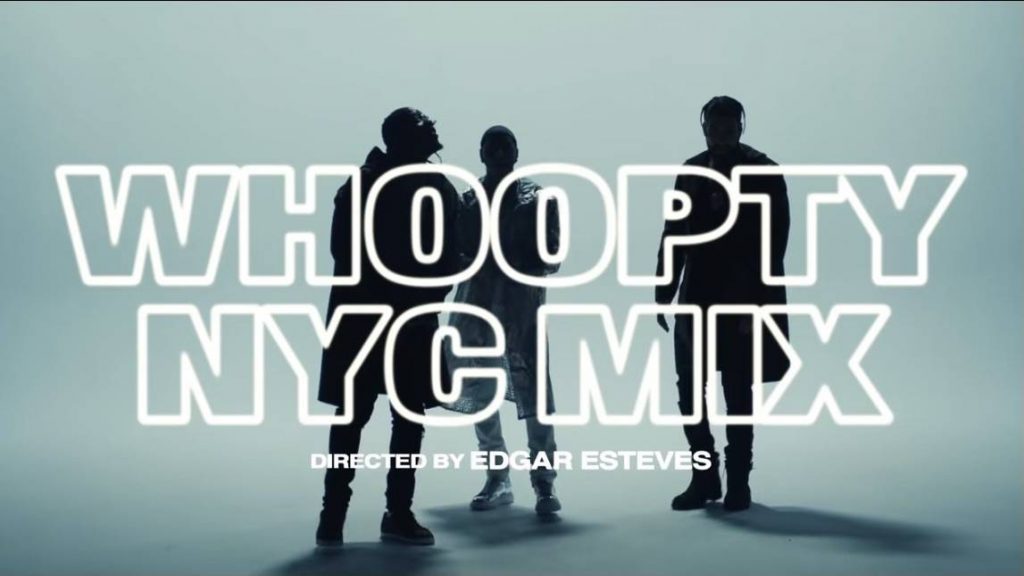 CJ's breakout single "Whoopty" received a massive buzz that allowed it to get the remix treatment. Last month, French Montana took to Instagram to tease the official remix with a video showing CJ vibing with Rowdy Rebel and the Bronx rapper as fans can hear their verses throughout the teaser. People can now rejoice as the New York-bred trio unleashed the official video to "Whoopty NYC REMIX."
The make the moment feel right, CJ, Montana, and Rowdy threw on  Fendi long coats and ice-cold chains with baby Pit bulls accompanying them as they rap over a revamped version of the Pxcoyo-produced song.
French opens the song with his verse saying lines like, "I'm Larry David's own Webster/Get rid of weight, light flex/Yeah, Salt Bae with the chef/Breaking Bad with the meth/French McGregor with the left."
Rowdy Rebel gets tagged in for an even better verse rapping, "Pour up four in the toolie/Who he? (Come on now)/Bust down, nigga icy/They don't like me, fight me (Fight me)/Pulled up shittin' with his wifey (With his wifey)/Came a long way from bustin' Nikes (Bustin' Nikes)/Bust down Patek, precisely (Precisely)."
View this post on Instagram
There are various parts in the Edgar Esteves-directed video where CJ and French take to the New York City streets to be amongst their friends where they share in some drinks and ride around busting wheelies on an ATV.
Last month, Ebro Darden interviewed CJ, where the Staten Island rapper finally addressed all the industry plant claims surrounding himself and his career.
"There's no response. I don't pay that no mind," CJ told Ebro about all the hate he's getting. "Everybody got an opinion, you can't satisfy everybody. I'm gonna keep doing what I do, and elevating, and perfecting my craft. I don't really pay no mind to what the internet's saying. I'm good on this side."