CJ Says 'No Response' To Industry Plant Disses As French Montana Hypes Rowdy Rebel-Powered 'Whoopty (Remix)'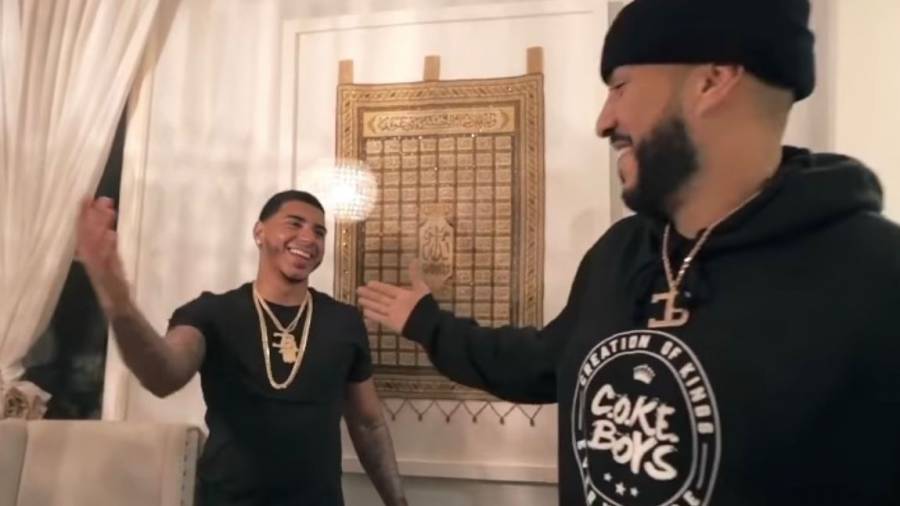 Staten Island rapper CJ has seen a lot of breakout success after his single "WHOOPTY" went viral last summer. The song put a whole new light on the 24-year-old rapper and continues to be a force on the Billboard Hot 100 chart peaking at No. 10. However, with all the success he's getting, CJ can't avoid the criticisms that come with the territory.
Critics have been going in on CJ ever since the rapper revealed "WHOOPTY" was the first drill song he ever recorded. Before releasing "WHOOPTY," CJ's music was more melodic than the hefty New York drill sound heard on the breakout song. People like New York drill pioneer 22Gz have dissed CJ, questioning his street ties, along with fans who have labeled him an industry plant.
During an interview with Ebro Darden for Apple Music, CJ finally had an answer for everyone who has been trying to test him over the last few months.
"There's no response. I don't pay that no mind," CJ told Ebro about all the hate he's getting. "Everybody got an opinion, you can't satisfy everybody. I'm gonna keep doing what I do, and elevating, and perfecting my craft. I don't really pay no mind to what the internet's saying. I'm good on this side."
CJ is looking to prove he's not concerned with his haters with the official remix to "WHOOPTY" coming soon. On Wednesday (February 24), French Montana teased the remix with a video on his Instagram page.
The clip shows CJ linking up with French in a studio, then cuts to Rowdy Rebel hanging out with the Bronx rapper. Viewers can hear verses from both French and Rowdy throughout the teaser.
View this post on Instagram
CJ is on a mission to keep his momentum going following "WHOOPTY." After signing a major label deal with Warner Records last month, CJ dropped his new song "BOP" which continues the New York drill sound heard on his previous release.
In the video directed by Alex and Tristan Demic, CJ hangs out of a car window while riding through Manhattan and chills with his crew in a parking lot.