Coi LeRay Once Made A Fake Sprite Commercial & Now She Has A Real 'One'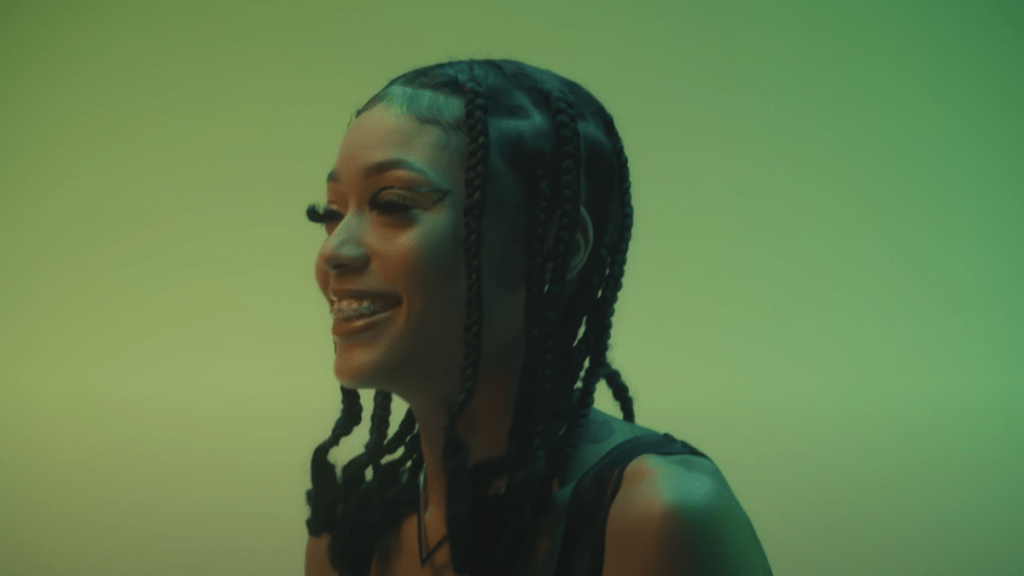 2022 is shaping up to be the year of Coi Leray. In just a short amount of time, the 25-year-old HipHopDX Rising Star from New Jersey is on her way to becoming a household name. With her penchant for creating catchy songs, her unmatched energy as a live performer and never wavering on her authenticity, Leray has become a major player in the game on her own terms.
In April of 2022, Leray released her debut studio album, Trendsetter. The 20-track LP features appearances from Nicki Minaj, H.E.R., Yung Bleu, Fivio Foreign, Young M.A, G Herbo, A Boogie wit da Hoodie, Pooh Shiesty, and more, establishing her as a force to reckon with on the music landscape.
Continuing her fast track to success in the game, along with African singer-songwriter Omah Lay, and Chinese pop/rock singer Hua Chenyu, Leray was chosen as one of the global artists for Sprite's Limelight campaign. Produced by James Blake, each artist uses the same hook as inspiration for their own original songs, "reinterpreting the musical starting point through their respective creative and cultural lenses." 
Leray revealed to HipHopDX that this campaign is a dream fulfilled for the young star. 
"I first had Sprite when I was like eight," she recalled. "It's so funny because I actually have a video and I'm gonna send it to Sprite. This was right before I got signed in 2019 and I did a fake Sprite commercial. It's hilarious because we were in the back of an arena, you know, and they have those rooms with lockers and stuff in it with Sprite all over the room. I was like, 'let's do a sprite commercial.' It was so random. I would never have thought that from that time, I would actually have a whole song in a Sprite campaign."
Filled with excitement, Leray went on about how she couldn't wait for everyone to hear her self-reflective track "The One" and how she got the opportunity to work with multi-Grammy Award-winner James Blake.
"So the Sprite song came out on June 10th and there's another song that I've been teasing and that will be dropping next week that's gonna be super fire. Oh my goodness," she said. "So what makes it so dope is this Sprite record, that I tweeted about from my account, is that I'm doing something new and I want everybody to get ready for the crossover. I feel like this record  is super big and it's something that I would use to say like, 'Damn, I wish I could sing that song or I wish I was the one who sang this song.' It reminds me so much of something like that and working with an amazing artist like James Blake was incredible."
New song for #SpriteLimelight drops at MIDNIGHT!! Worked hard on this to make something different that felt try to who I am ? full trailer w/ @sprite here: https://t.co/C9qYqZKZC2 #SpritePartner ??‍???? https://t.co/py68zY9g7d

— TrendSetter ⭐️ (@coi_leray) June 10, 2022
Although she couldn't work with Blake in the studio on the track, due to conflicting schedules, the two exchanged ideas on curating a track that displayed Leray's unique creativity.
"They definitely knew what they were doing by putting us together for this release, but we did not get together and do it in the studio," she explained. "I did speak to James over the phone while creating it and he loves my version. He loves it so much. I heard it and I can't wait to hear when it's on Apple Music because it just comes out different for me when I hear it like that for the first time."
"The One" is not only another hot song in her growing collection of music, but the track is a foreshadowing of  her evolution as an artist and is deeply personal. For Leray,  she tapped into another dimension of her artistry for her contribution to the campaign.
"Normally, I always write from experience. I'm one of those people that you know, as an artist in this day and age, I use a lot of curse words and stuff with my potty mouth," she laughed. "But I would say that this was a time when I didn't want to curse. I felt like this was such a universal song and such a universal global moment, you know? You'll find Sprite everywhere. No matter what city or country you're in, you can find it. I just wanted the song to be on that level."
Watch the visual to Coi Leray's Sprite Limelight collab "The One" below: