Common Channels His Pain & Outrage Into 'A Beautiful Revolution Pt. 1' Album Featuring Black Thought & More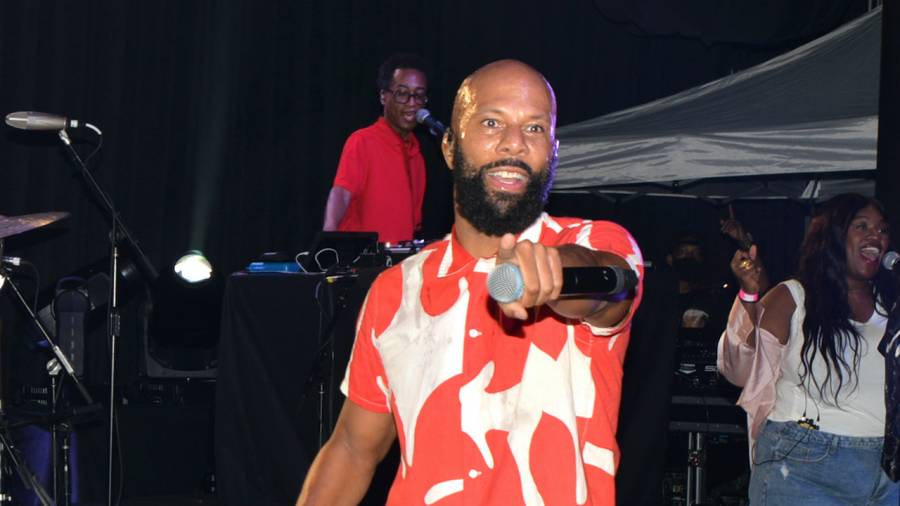 Common has been urging voters to get out and vote throughout the 2020 election season and on Friday (October 30), the veteran MC released his 13th studio effort, the politically charged A Beautiful Revolution Pt. 1.
Clocking in at only nine tracks, the album contains guest appearances from Black Thought, Lenny Kravitz and PJ who appears on four of the nine songs. Production is handled entirely by Karriem Riggins, who employs a heavyweight ensemble from Robert Glasper on keys and Burniss Travis on bass. The two previously worked on Common's 2016 album Black American Again, released days before the 2016 presidential election.
"Regardless of the outcome of the election, we need to make sure things do not return to the status quo. The intention of the music is to channel all of our pain and outrage into something productive, inspirational, and good," Common told Rolling Stone in a statement announcing A Beautiful Revolution Pt. 1. "Whether you're waiting in line to vote or relaxing at your home, I hope you enjoy the new music made for these times to bring you some Joy and Love," he added on Twitter late last night, ushering in the arrival of the new project, whose title suggests there may very well be another installment on the way."
Common recently made headlines after former Soulquarian member Jaguar Wright accused the Chicago native of sexual assault, including an incident where he allegedly tried to "stick his dick" in her mouth.
In an interview with Power 99 FM's Rise & Grind Morning Show last week, Common denied the assault ever occurred while wishing Wright the best in her future endeavors.
"God bless, Jaguar," he said. "I really don't have any negative thoughts towards her. I was for surely disappointed and hurt when she said what she said about me because it wasn't true. I know people that have experienced sexual assault and that's not anything to just say if it's not true.
"But I also understand that she may be going through some things that I don't understand. In all truth, I went through different emotions. I'm like, oh man, why is she saying this? This is not true. How's this gon' affect me?"
Listen to Common's brand new album below.