Cordae's Girlfriend Naomi Osaka Laughs Off Breakup Rumors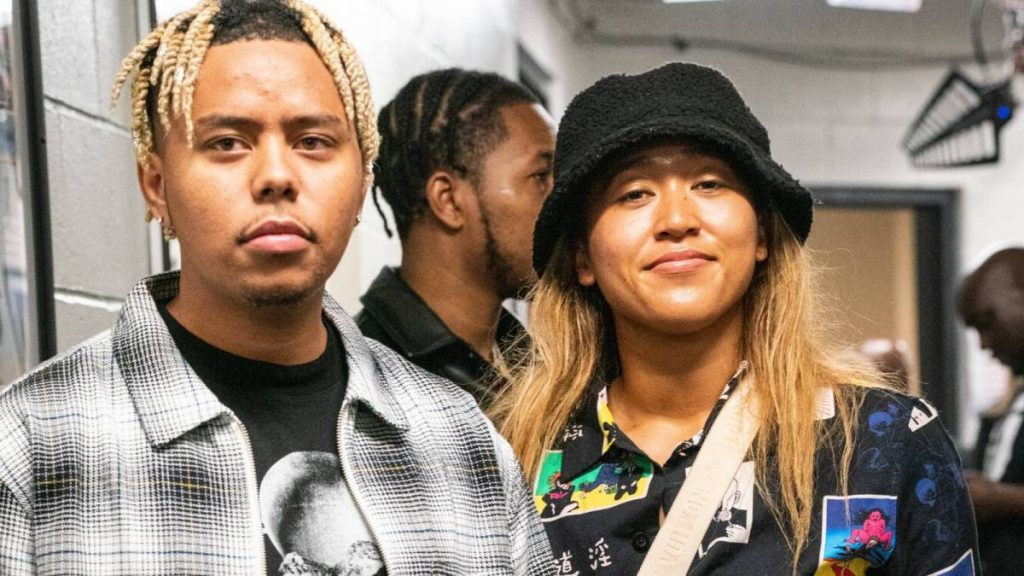 Cordae and tennis star Naomi Osaka reportedly haven't broken up despite rumors suggesting otherwise.
According to TMZ Sports, the couple is still "happily in love" and "going stronger than ever." Reports they'd split up started circulating online earlier this week, which contradicted reports from the outlet that they've been spending more time together.
Osaka addressed the rumors on Twitter shortly after they started going viral. "People really just believe anything and run with whatever lol," she tweeted.
Cordae and Naomi Osaka went public with their relationship in 2019, and Cordae has shown his unwavering support for her career on numerous occasions and vice versa.
People really just believe anything and run with whatever lol

— NaomiOsaka大坂なおみ (@naomiosaka) August 3, 2022
In January, Osaka beat out opponent Camila Osorio at the Australian Open and seized the moment to promote Corade's latest album From A Bird's Eye View. When Osaka grabbed a marker to sign the camera lens, a customary practice for pro tennis match winners, she wrote the abbreviation for the record, "FABEV," instead of her name.
Cordae, on the other hand, is always visibly proud of Osaka whenever she's playing. Osaka won her second U.S. Open title in 2020 and Cordae quickly went viral for his reaction. The moment she won, he jumped to his feet and pounded on his chest. He later posed for photos on the court alongside his girlfriend but was criticized for throwing up the middle finger.
He soon issued a statement via Twitter that read: "Ultra black, unapologetically black. No matter where I'm at. Forever."
Cordae has been hinting at new music for some time now. In June, he shared footage in his Instagram Stories of him attempting to convince an A&R at Atlantic Records to give him answers as to why he can't drop a new mixtape to hold fans over as he works on the follow-up to From A Birds Eye View.
"I'm trying to drop this mixtape, man, so I had to butter up my A&R and get him on a jet in the air right now," Cordae said in the clip. "I'm trying to drop music, man. What we doing?"
His A&R, Success Davis, laughed the request off, replying, "We coming, we coming."
The Maryland rapper recently found himself having a moment of reflection while revisiting his debut album and comparing it to his sophomore effort. In a since-deleted Instagram post, he said the personal listening session only pointed out to him how his upcoming third album has to deliver.
"Yo so I just drove on a lil 4 hour road trip and listened to both my albums front to back," he wrote. "And fuck I must say it's most definitely The Lost Boy > FABEV lmaooo. My bad y'all. Ima do better next time. I got sumn to prove."