Crunchy Black Pittsburgh Show Canceled Because Venue Didn't Realize How Popular He Was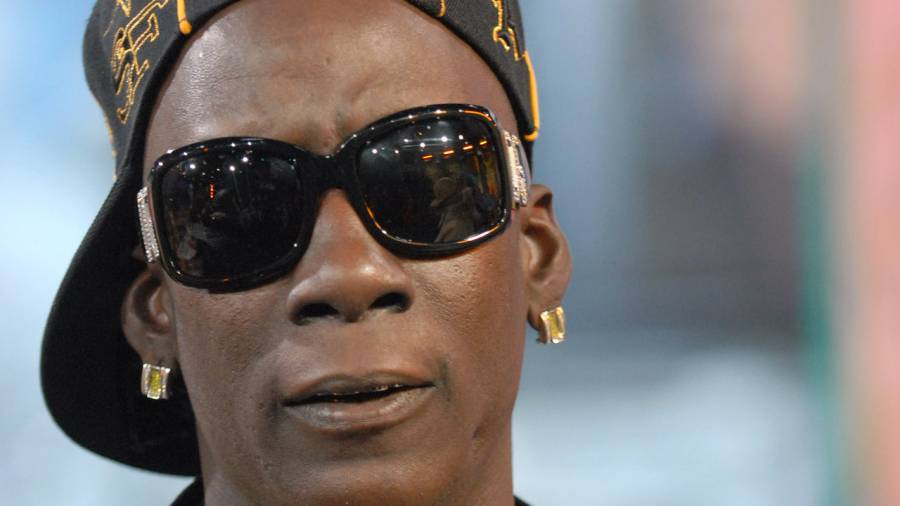 Pittsburgh, PA – Three 6 Mafia's Crunchy Black just had a show canceled, but it wasn't because of COVID-19 issues. Instead, the legendary rapper was unable to perform at Beaver County's Tick Tock bar in Pennsylvania on Saturday (January 1) because the host was concerned about the massive crowd expected to arrive.
The bar's owner Mark Pazzanita told local outlet The Beaver Times that his establishment didn't normally host shows, and he didn't feel it had the capacity to house the number of people expected that night.
"I didn't feel comfortable with it, especially with me not being able to be there," he said this week, adding that the bar was in the midst of a liquor license transfer. Crunchy Black, who was stopping by the bar as part of Three 6 Mafia's Fly With Me Tour, remedied the cancelation by hosting a meet and greet at the Pittsburgh studios of 1LiveRadio, an online radio station in the area.
"The new owner was really hoping this event would help turn the corner in helping establish Tick Tock as a venue," said show promoter Damon Foster, who said he wasn't informed of the cancelation until two days before the show. "It was going to be a nice take for the bar in general, and the new owner had it all down in numbers and presented it.
"In the same token, all it takes is one bad apple to ruin a thing," Foster added. "Things happen in this business, but I still say you have less chance for negativity with a decent event with tight security."
The performance was announced on the heels of Three 6 Mafia's Verzuz battle against Bone-Thugz-n-Harmony in December, which was briefly derailed after Bizzy Bone tried to fight the rap group for allegedly mocking him.
"Bizzy Bone got frustrated and mad after the fourth song was played because in real life we was killing them," Crunchy Black later said of the fight to VladTV. "They kinda set it up and everybody was riding with them but at the same time, 'Why was they doing this?' Because Three 6 Mafia got hits and they crunk hits…. Just because you were signed to Eazy, don't mean it's gonna be easy.'"
He added that Juicy J ultimately tried to keep a cool head in order to help finish out the Verzuz battle.
"Juicy was just trying  to keep a positive vibe," Black added. "But you gotta think when the boss is trying to keep a positive vibe, the goons is still ready to rumble."
Revisit that interview below.