DaBaby Breaks Silence On Home Shooting As 911 Call Reveals Intruder's Agony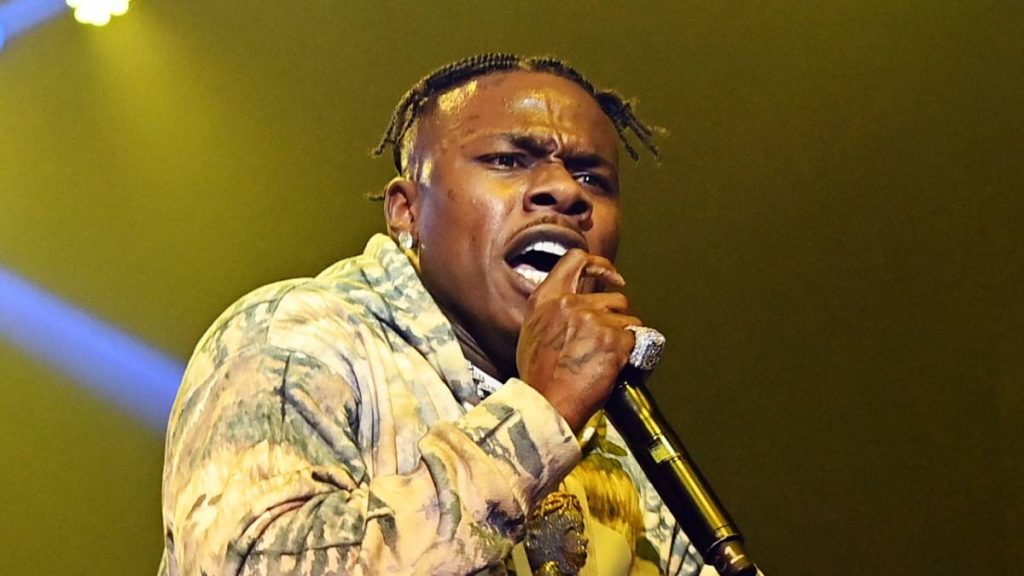 Troutman, NC – DaBaby was forced to pull the trigger in self-defense yet again on Wednesday night (April 13) when an unwanted individual trespassed onto his property in Troutman, North Carolina.
The Charlotte-bred rapper reportedly exchanged words with the intruder and shot him in the leg after he breached a fence surrounding the $2.3 million estate and gained access to the secluded compound, where DaBaby occasionally stays.
The Troutman Police Department responded to reports of a shooting at 7:45 p.m. on Wednesday and discovered the intruder with a non-life-threatening gunshot wound. He was taken to a local medical facility for treatment.
DaBaby is said to have been cooperative with police officers once they arrived on the scene, but his attitude toward the media is less harmonious. While breaking his silence on the shooting on his Instagram Stories on Thursday (April 14), the Blame It On Baby hitmaker took issue with how the incident has been reported — specifically his home address being made public.
"Media telling n-ggas business be the main reason n-ggas get fye put on em," he wrote along with a shrugging and explosion emoji while sharing a post from The Shade Room showing an overhead photo of his Troutman mansion.
DaBaby also posted a short video of him throwing up two fingers while behind the wheel of his Lamborghini. "Two of 'em," he says in the clip. "Two."
Fans speculated the "two" could be a reference to this being DaBaby's second shooting victim following the 19-year-old man he shot and killed in a Huntersville Walmart in 2018. The rapper claimed he acted in self-defense and was cleared of all charges.
However, DaBaby shut down that notion in RapTV's Instagram comments section, writing, "[peace sign emoji] don't got nothing to do wit buddy."
View this post on Instagram
Shedding more light on the shooting, WCNC released redacted audio of DaBaby's 911 call on Friday (April 15).
The 30-year-old rapper can be heard telling the operator, "I shot him in his leg … because he's trespassing on my property, calling me by my name," while the shooting victim lets out cries of agony in the background.
News of the shooting at DaBaby's home broke when the Troutman Police Department issued a statement on its official Facebook page on Wednesday night.
"On 04/13/2022 at around 1945 hours officers with the Troutman Police Department responded to a report of a shooting at 135 Stillwater Road," it read. "Officers arrived on scene where they found one subject suffering from a non-life threatening gunshot wound. The subject was transported by Iredell County EMS to a medical facility for treatment.
"Due to the ongoing and continuing nature of this investigation, no information as to the names of those involved or the circumstances can be released at this time. This is an isolated incident and there is no threat to the community at large."
Police have yet to make any arrests and all evidence in the case will be turned over to the District Attorney.