DaBaby Channels His Emotions To Deliver Surprise 'My Brother's Keeper (Long Live G)' EP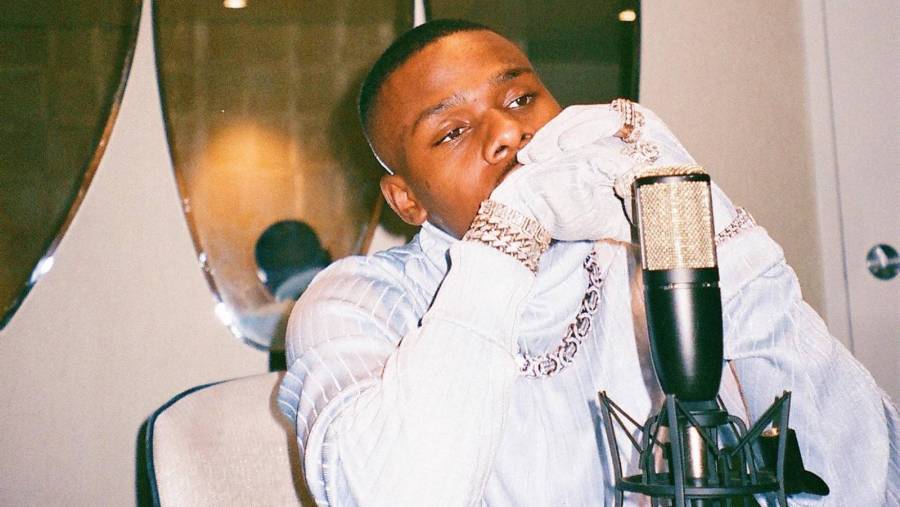 As evidenced from his 2019 sophomore studio album KIRK which was dedicated to his recently deceased father, DaBaby uses music to vent and express his emotions.
Such is the case on Friday (November 20) when the Charlotte-bred rap star unleashed the surprise EP My Brother's Keeper (Long Live G), a nod to his recently deceased brother, Glen.
"LONG LIVE MY BIG BROTHER," DaBaby wrote on his recently reinstated Instagram with a series of touching emojis that included a dove and a black heart. "#MyBrothersKeeper (LongLiveG) -From Baby Bruh to you."
View this post on Instagram
On November 3, DaBaby's older brother Glen Johnson committed suicide in their hometown of Charlotte, North Carolina, prompting him to take a break from social media and presumably record the recent project.
Despite the somber times, the seven-track effort still manages to call on some all-star support with Meek Mill, Polo G, Toosii and NoCap on the feature tip. Career-wise, 2020 has had its ups for DaBaby, as he's still reveling in the wave caused by his April monster hit single "ROCKSTAR" (featuring Roddy Ricch).
The record has since been certified 4x platinum as of September.
Check below for the cover art and stream of DaBaby's My Brother's Keeper (Long Live G) EP below.