DaBaby Cops New Birthday Maybach Amid Retirement Talk: 'I Won't Be Rapping In 5 Years'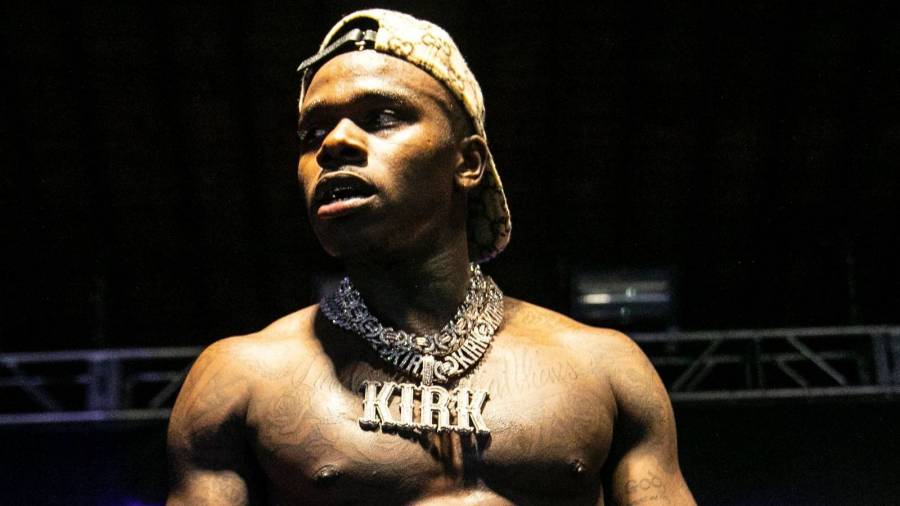 DaBaby was a trending Twitter topic on Tuesday (December 22) as the chart-topping rapper turned 29.
To celebrate, he copped himself a brand new Mercedes Maybach GLS 600, which comes with a base price of $161,500. At the same time, he also showed off a squeaky clean vintage muscle car outside of an Eddie V's seafood restaurant, apparently another extravagant birthday gift.
View this post on Instagram
DaBaby's festivities follow his girlfriend DaniLeigh's equally luxurious birthday on Sunday (December 20), which included cruising around in a red Lamborghini, kicking back on a yacht, a fancy dinner and birthday cake.
View this post on Instagram
All this comes shortly after DaBaby revealed his plans for an early rap retirement. Instead of rapping, he said he's going to focus on growing his Billion Dollar Baby Entertainment imprint. DaBaby already has five artists signed to the label — KayyKilo, Wisdom, Rich Dunk, DJ K.i.D and Stunna 4 Vegas.
"Five years, I'ma be retired in five years," DaBaby said during a recent interview. "I won't be rapping in five years. I won't be rapping. I'll be creating other superstars. Billion Dollar Baby Entertainment, five years, definitely gonna be like one of the hottest labels in the game."
Despite the raging COVID-19 pandemic, DaBaby's birthday celebration caps off a banner year for the Kirk mastermind, which included his Billboard Hot 100 smash with Roddy Ricch "Rockstar." 
"I already knew what it was as soon as I recorded it," he said about "Rockstar." The way that I put shit together leading up until the pandemic definitely put me in the position to, right when the pandemic hit, like, I leveled up completely. I'm on a, you know what I'm saying, a whole other wave right now."