DaBaby & DaniLeigh Confirm Rekindled Romance On Instagram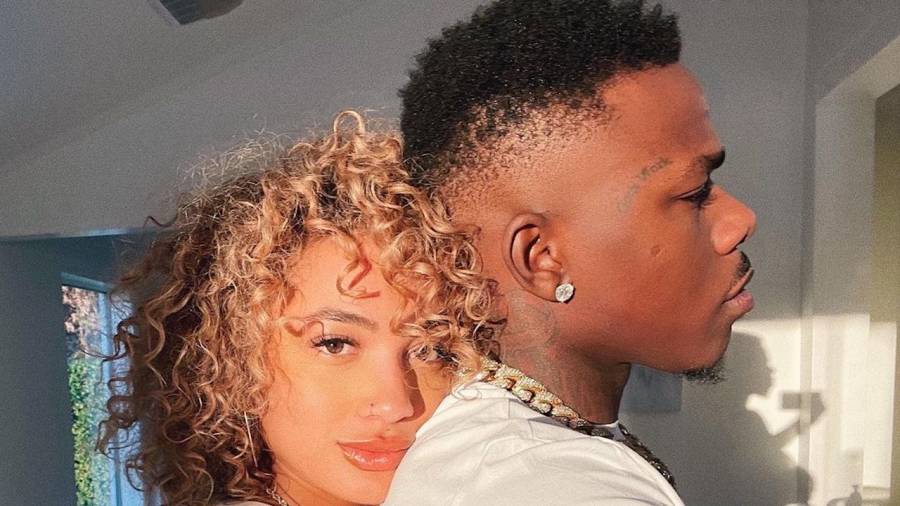 DaBaby and DaniLeigh are back on as a couple after a recent hang in Los Angeles.
The "BOP" rapper and the "Lil Bebe" singer shared photos of one another on Instagram Friday (December 4) including a post from Dani hugging DaBaby from behind. She captioned he post "my baby idc" with a heat emoji.
View this post on Instagram
The "Levi High" collaborators had been on and off for months, initially beginning in March and then fans speculating more dating rumors in July. Rather than engage fans discussing the pair's split in July, Dani took the high road as some believed she was stepping in the middle of DaBaby's relationship with the mother of his daughter, MeMe.
"But idc to explain to anyone in the world cause I really don't owe y'all nothing," Dani wrote in response to a fan who said DaBaby was single when he dated Dani. "The world has more hate and would rather me be a woman that started something with someone that was 'already in a relationship' so idc at all."
The tenor surrounding the relationship is different than what it was in September. The Miami based singer/songwriter took to Twitter and wrote she had never experienced haters in music until she dated the "Rockstar" rapper.
"I never had hate til I dated you," read one of her tweets captured by The Shade Room. She later deleted it and clarified she'd had a typo and meant "haters."
Later, she clarified a few things about the status of their relationship at the time, reiterating DaBaby was single at the time they first got together.
"Y'all gotta try to have more love this early in the day…but at the end of the day I'm human," she wrote on September 9. "That man was 100% single "to me" when we started … I'm done talking about it tho I promise. ready to get this money and drop this album. good morning everyone and have a blessed day today."
See the couple spending a little quality time together below.
View this post on Instagram