DaBaby Deactivates His Instagram Account Following Older Brother's Suicide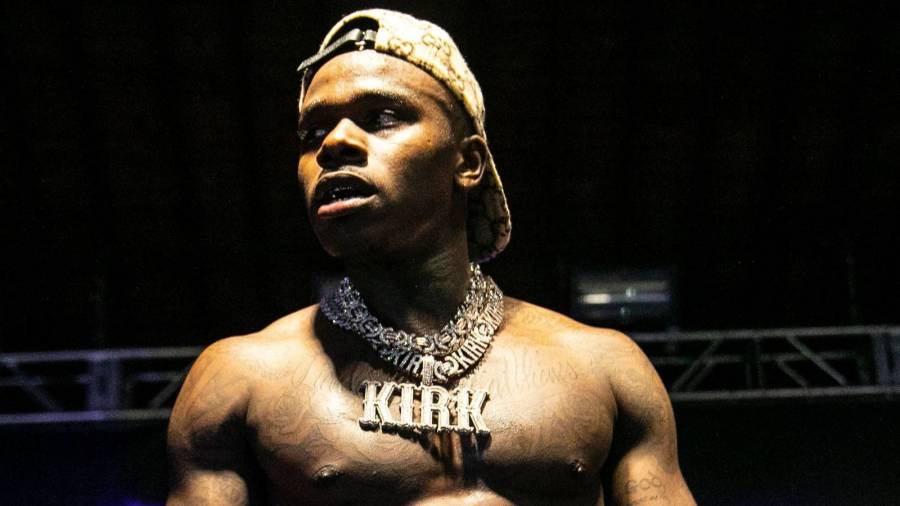 Just like Lil Durk, rapper DaBaby has apparently deactivated his Instagram account following a tragic death in his inner circle. On Sunday (November 8), fans noticed his page was gone only five days after his older brother Glen Johnson committed suicide in their hometown of Charlotte, North Carolina.
Following Johnson's death, DaBaby was initially vocal about his grief and used the social media platform to connect with his fans.
In one of his Instagram Stories, DaBaby quoted a line from his 2017 song "INTRO," which goes "My brother be thinkin' that we don't love him and let him struggle like we ain't family/Like I won't give up all I got to see you happy, n-gga." He later encouraged his 15 million Instagram followers to "check on your people."
DaBaby speaks after losing his older brother to suicide. pic.twitter.com/MroXqSGYol

— Rap All-Stars 🏆 (@RapAllStars) November 4, 2020
DaBaby also confessed he was seeking therapy to help deal with the numerous tragedies he's faced over the last two years, including the death of his father in 2018.
"#MentalHealthAwareness," he wrote on Twitter. ."If you can't get over depression GET HELP, you see a loved one struggling get them help, they refuse the help, MAKE em get treated anyway. You suffer from PTSD take that shit serious & get help. I'm bouta get a therapist my damn self! #LongLiveG."
Several rappers are currently enveloped in grief following King Von's murder. Durk, who signed his fellow Chicago native to his Only The Family imprint in 2018, was shattered by Von's death and deactivated his Instagram account not long after the news broke.
But there's been at least one positive development in the case. On Saturday (November 7), investigators revealed they'd charged 22-year-old Timothy Leeks with Von's murder. Leeks was one of the five people shot during the Atlanta shootout on Friday (November 6) and remains at Grady Hospital where he's receiving treatment.