DaBaby Gives Homeless Man $100 For His Radio After Approving Of The Sound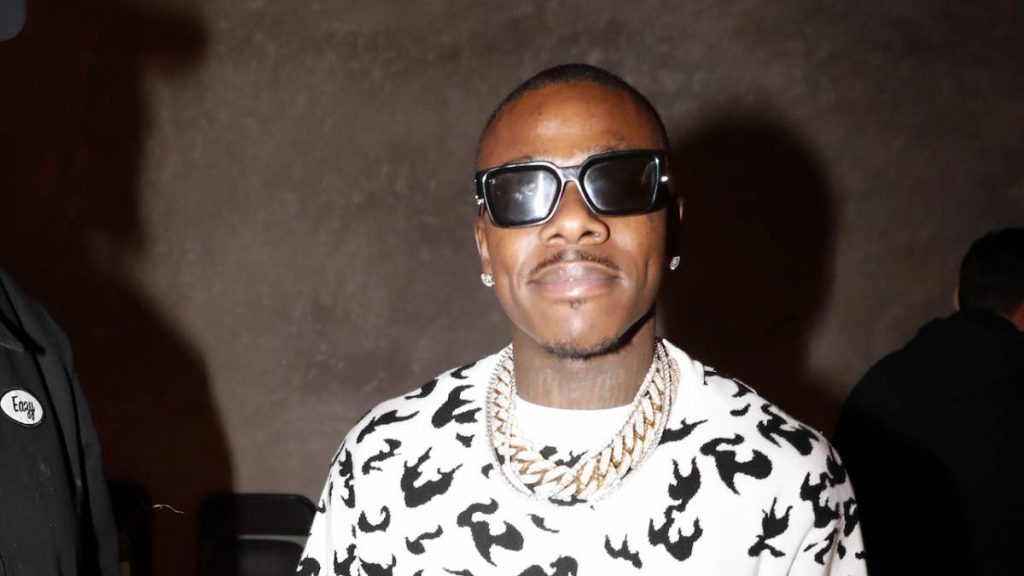 Los Angeles, CA – DaBaby spent Super Bowl Sunday (February 13) giving back to a homeless man who wandered over to him and his crew. While the "BOP" rapper was celebrating the game with a few of his friends, a homeless man wishing to sell a radio walked over to his crew.
In a video captured of the incident, DaBaby, decked out in full Los Angeles Rams gear, is seen asking how loud the radio gets and how much the man wants for it before taking out a $100 bill. The man is visibly stunned and can be heard saying "My God," and remains in utter disbelief until the video ends.
View this post on Instagram
The generous act comes after DaBaby recently made headlines for a not-so-nice reason. The North Carolina rapper initiated a brutal beatdown on his baby mother's brother at a bowling alley on Thursday (February 10). DaBaby and members of his entourage were caught on video fighting DaniLeigh's older sibling Brandon Curiel, throwing punches and pulling on his dreads in the middle of a bowling lane while a mass of spectators watched on.
"Lame as hell!!!! Running up on my brother on some slippery ass floors with 5/6 of ya boys while he's by himself and not even touching him!!!" DaniLeigh said on her Instagram Stories later that evening. "Lame and soooo sad!!!! I pray this stops now!!! [Because] this is my family! And I got a daughter to raise. Sad."
As for DaBaby, he told TMZ on Friday (February 14) he acted in self-defense.
"Self defense. Shouldn't run around threatening people," DaBaby said. The paparazzi asked if he was done bowling for. awhile, to which DaBaby simply said, "I love bowling."