DaBaby & Meek Mill Discuss 'Hoes' On IG & Lil Mama + Essence Magazine Have Something To Say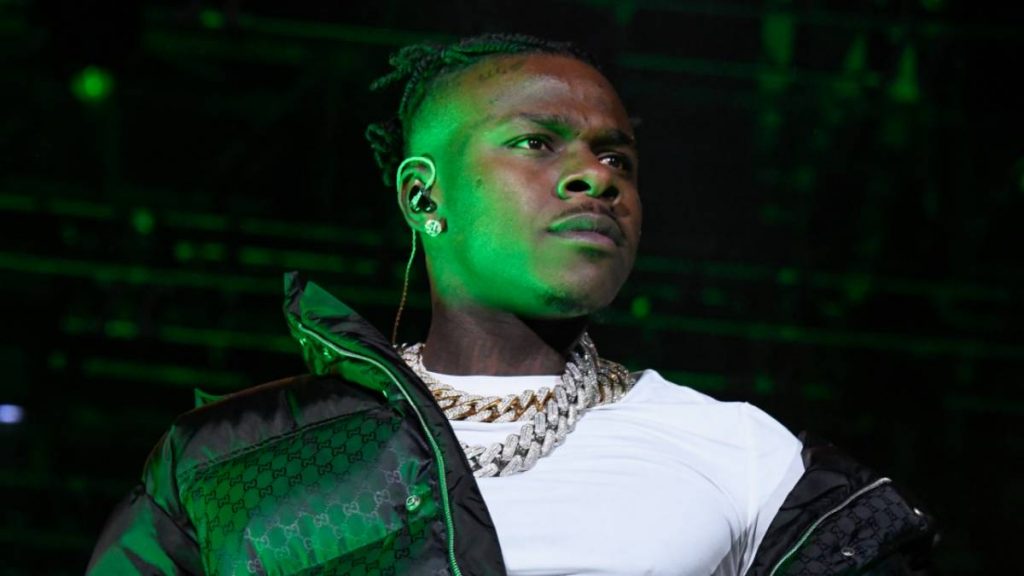 DaBaby caught flak in July 2021 when he made several comments perceived to be homophobic and sexist during his performance at Rolling Loud Miami. As he was dropped by festival after festival, the North Carolina-based rapper supposedly met with multiple LGBTQ+ organizations in an attempt to right his wrongs.
But seven months later, another comment from DaBaby has just landed with a resounding thud. On Wednesday (February 9), The Shade Room shared a screenshot of one of DaBaby's Instagram Stories that read, "Now days you just gotta find a hoe you really like and beg her to stop."
Meek Mill re-posted the Story to his own page and added, "It's Gettin Thin Out Here My Boy" along with several laughing emojis. The exchange was enough to catch the attention of Lil Mama, who wrote, "Or Just accept that You too are A whore, and succ it up. Stop expecting the women y'all are entertaining to change. That's selfish… when you beg her to stop are you gonna stop!? #TheresNoDoubleStandard So set the ONE you desire!!!"
Essence Magazine also chimed in with, "Black women have exited the chat." Other comments included, "You lost everyone with a 'hoe'" and "Says the man with multiple BMs…. Smh the audacity these men have will forever amaze me."
View this post on Instagram
DaBaby faced numerous consequences for his behavior at Rolling Loud Miami — and not just missing out on festival money. He lost several endorsements deals as well. Relationship Unleashed was said to have been one of the LGBTQ and HIV-awareness organizations DaBaby met with last August.
According to TMZ, the organization "forgave" DaBaby for his indiscretions, but Relationship Unleashed CEO Gwendolyn D. Clemons told a different story. She claimed the site "grossly misquoted" the answers she gave in an email interview.
In a statement published by The Unleashed Voice magazine, Clemons wrote, "90 percent of the information posted on TMZ website about what Relationship Unleashed shared via email is completely false and that this article has the potential to cause irreputable harm to the organization."
Relationship Unleashed later shared a since-deleted Instagram post that read, "Our organization stands on strong principles of being defenders of the LGBTQIA Community and nothing has changed," the post read. "We vehemently deny this assertion and the reporting does not align with our values or mission."
As for DaBaby, he was spotted with Snoop Dogg in the studio last month as the new Death Row Records brand owner was putting the finishing touches on his forthcoming album, Bacc On Death Row. The project is expected to arrive on Friday (February 11).