DaBaby Provides Instagram Update Following Beverly Hills Weapons Arrest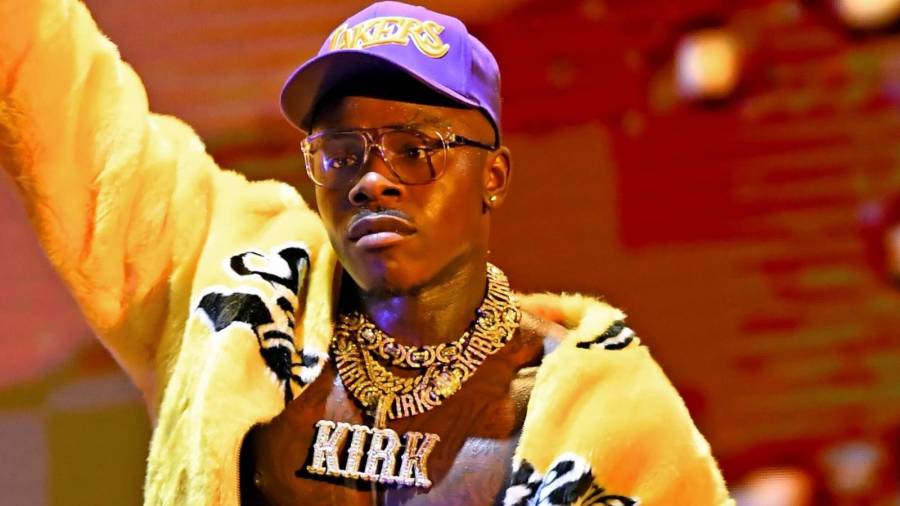 Los Angeles, CA – DaBaby hit a speed bump cruising into 2021 on Thursday (January 7) when he was arrested on weapon charges in Beverly Hills. But evidently, he's not letting that slow down his momentum.
Later that evening, the platinum-selling rapper provided an Instagram update for his 16 million followers, sharing a photo of himself at a mixing board with the caption, "STILL ON TIME FOR THE MEETING." He followed up with multiple video clips of his studio session, this time tagging rising rapper Kayy Kilo who was there working with him.
View this post on Instagram
DaBaby was taken into custody while shopping on Rodeo Drive. According to TMZ, he and three of his friends had been perusing luxury clothing store Moncler when one of the store's employees called the police and told them DaBaby had a gun.
Multiple officers pulled up to the scene and surrounded DaBaby as he was about to drive away in a black SUV. After a brief search, officers discovered a loaded handgun in the vehicle and placed DaBaby in handcuffs. His visit to the Los Angeles County Jail was evidently brief, but he now will have to face the weapons charge. Fortunately for the 29-year-old Charlotte native, carrying an loaded firearm is a misdemeanor.
The Grammy Award-nominated artist has a history of arrests and in fact, 2020 started off the same way. Last January, he was busted in Miami for allegedly attacking a music promoter over payment for a performance. That charged was ultimately dropped.
Watch the latest arrest video below.