DaBaby & Roddy Ricch Perform Quadruple Platinum 'ROCKSTAR' With Gospel Twist At 2021 Grammy Awards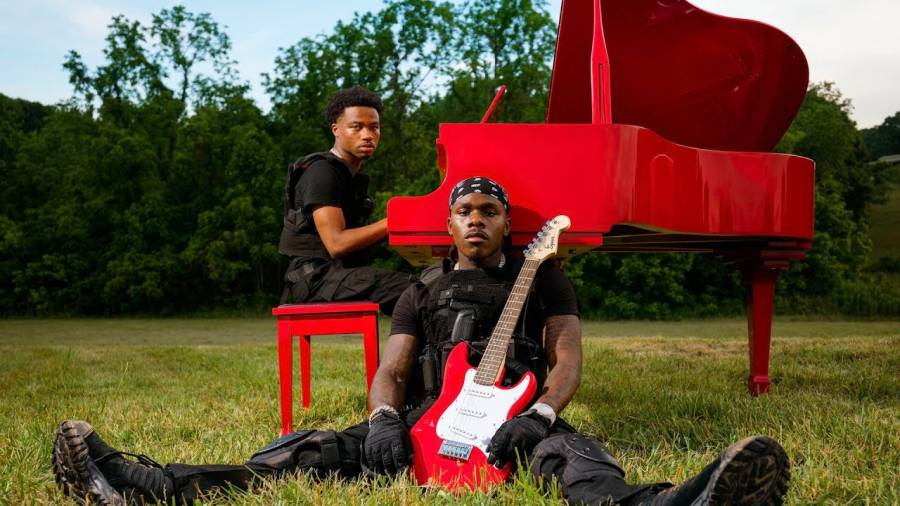 Although DaBaby and Roddy Ricch didn't take home any Grammys for their quadruple-platinum hit "Rockstar," the duo was able to celebrate the song with an exciting gospel-inspired performance at this year's award show.
Before the performance, DaBaby spoke on his come-up and called the hit song "one of the most impactful, long-lasting hit songs of 2020."
👀 @DaBabyDaBaby and @RoddyRicch did their thing.🔥 #GRAMMYs

pic.twitter.com/DdRTl6mcne

— Complex Music (@ComplexMusic) March 15, 2021
Backed by a six-person choir, DaBaby took the stage with special guest Anthony Hamilton while a violinist opened the performance with a moving solo. DaBaby, who was wearing a white suit with diamond-encrusted Chanel pins and gloves, directed the choir while performing his verse and Roddy joined him to add to the spectacle.
DaBaby's "Rockstar" was nominated for Best Rap Song, Best Melodic Rap Performance and Record of the Year but lost in each category. The Charlotte native was also nominated for Best Rap Performance for "BOP" but lost that as well.
The second single off Blame It On Baby was certified four-times platinum by the Recording Industry Association of America (RIAA) last September. The song initially blew up on TikTok before taking the No. 1 spot on the Billboard Hot 100 in June. Spotify confirmed "Rockstar" was officially the most-streamed song of summer 2020 with over 380 million streams.