DaBaby Teaches Scamming Kids A Lesson After Trying To Overcharge Him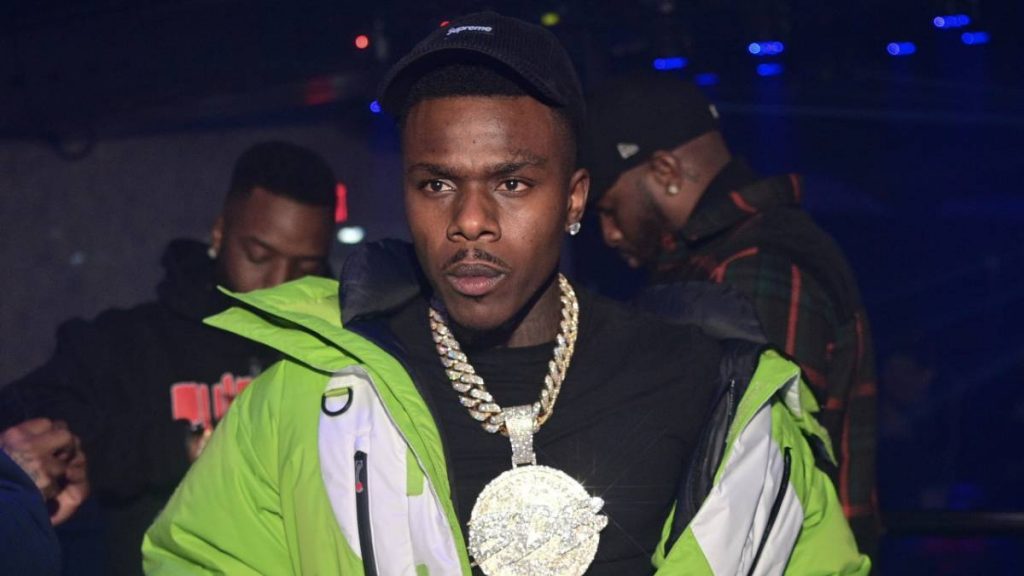 New York, N.Y. – DaBaby is all about giving back to the community but not at the expense of being swindled. Traveling around NYC after making an appearance at the ESPY Awards over the weekend, a pair of kids tried to sell their boxes of Gushers and Skittles to Baby on Sunday (July 11), but he wasn't going to be overcharged.
The Charlotte native hopped out of his Sprinter to find two kids selling a box of Skittles and Gushers at $2 apiece. Holding a wad of large bills, DaBaby asked them how much they want for the box. The kids asked for $200 which got a laugh out of the "Suge" rapper.
He then walked the kids through some simple math with 34 bags being in a box at $2 each, that would mean the kid only makes $68 after walking throughout the city trying to unload the sour candy, which is nowhere near the $200 both were asking for.
"What's 34 times two," Baby joked. "It ain't $200. It ain't even $100. It's $68. You give me one too."
View this post on Instagram
DaBaby ended up just buying one from each kid and having over a couple of singles from his stack of cash hoping to teach them a lesson about the art of negotiating. He wasn't going to allow them to get over on him just because he's a multi-millionaire celebrity.
DaBaby presented LaMelo Ball with the Best Breakthrough Athlete Award at the 2021 ESPYs over the weekend. It was a fitting choice since Ball plays for Baby's hometown Charlotte Hornets. The star rookie then blessed DaBaby with a signed jersey at the show.
"It's a Queen City thing, this don't pertain to y'all. Bro ain't never leaving, I just talked to him, he fin' sign up for 20 years, whole career, right there in the city."

Dababy, while Lamelo signs his jersey. RECRUITING EARLY, I LIKE IT BABY pic.twitter.com/4tVUVOSQg7

— BBB (Big Borrego Brand) (@BigBorregoBrand) July 11, 2021
DaBaby is gearing up to drop a new album which he promised for July. The Billion Dollar Baby Entertainment boss was recently seen in the studio locking in with Cordae.
View this post on Instagram