Dame Dash Revisits JAY-Z Breakup, Says He Was 'Betrayed' For Money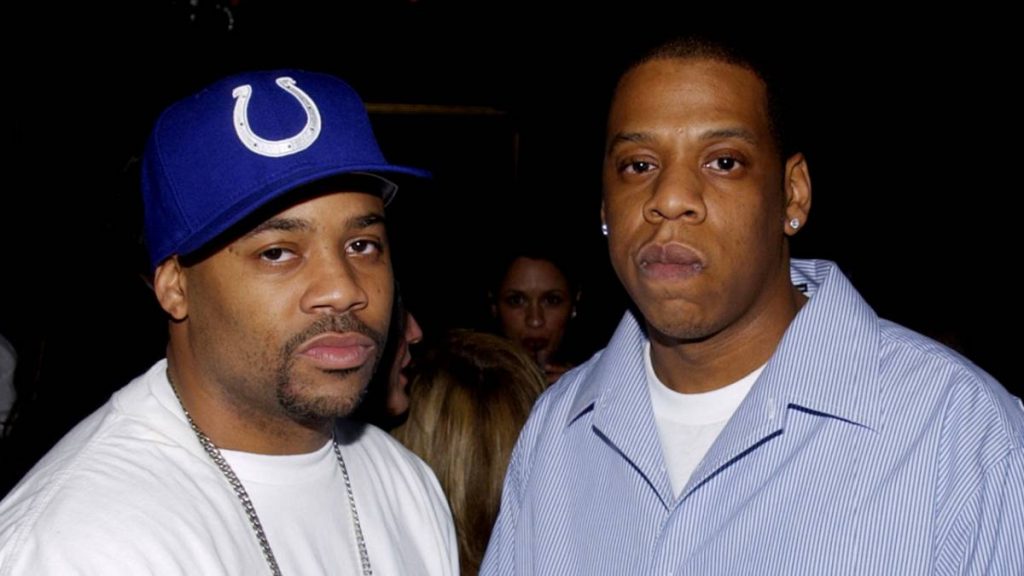 Dame Dash has opened up about his relationship with JAY-Z and how their falling out amid the Roc-A-Fella Records split led to an empire's demise.
Sitting down with The Art of Dialogue, Dame discussed feeling betrayed for money by JAY-Z, but still referred to him as his friend these days.
"Yeah, all that, but we were friends," he explained. "Like, how would you feel if your brother just betrayed you for money? Would it hurt?"
The 51-year-old executive believed there were higher powers in play that pushed for the Jay-Dame split to make them weaker while the dynasty was shaking up the Hip Hop industry in the early 2000s.
"That's the algorithm. It wasn't surprising 'cause that's what always happens," he continued. "We were breaking the algorithm, we were doing it a different way and sticking together, but that's what always happens. They make one sell out the other, their friend, divide and conquer, that's a normal story."
View this post on Instagram
Dame said he didn't see the divorce coming from Hov's side. "That was my n-gga, like we never argued, nothing," he esaid. "That's why I didn't know it was coming. That was some real slick shit. I was like, 'That n-gga's cold."
Dame Dash reached a settlement in June for his lawsuit with Roc-A-Fella Records and JAY-Z regarding him selling a Reasonable Doubt NFT. They agreed that Dame has no legal right to sell his portion of Hov's classic debut album as an NFT or other token.
"RAF, Inc. owns all rights to the album Reasonable Doubt, including its copyright," the agreement reportedly reads. "No shareholder or member of RAF, Inc. holds a direct ownership interest in Reasonable Doubt."
However, Dame Dash still maintains the right to sell off his one-third stake in Roc-A-Fella at a future date not specified in the legal docs. The agreement was reached nearly a year to the day after the original lawsuit was filed against Dame in June 2021.
Hov seemed to want to let bygones be bygones and mend the fences with Dame when he shouted out his Roc co-founder during his acceptance speech at the Rock and Roll Hall of Fame induction ceremony last October.
"We created this company called Roc-A-Fella Records. Shout out to Dame [Dash]; I know we don't see eye to eye, but I can never erase your accomplishments, and I appreciate you and thank you for that," Jay added.