Damian Lillard a.k.a. Dame D.O.L.L.A. Tells The Story Of His Unreleased DMX Collab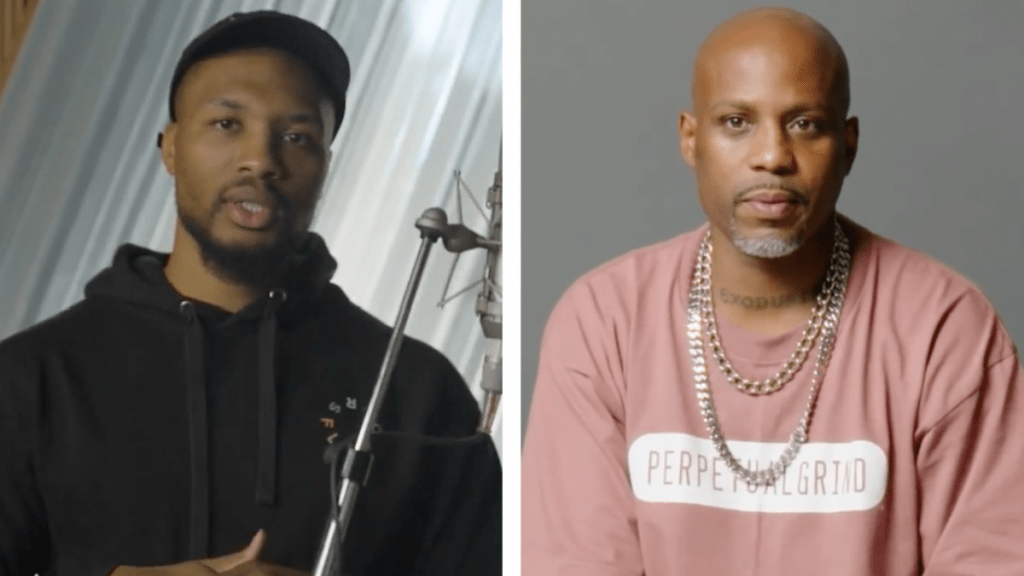 Under his rap name Dame D.O.L.L.A., NBA star Damian Lillard released his new album Different on Levels the Lord Allowed on Friday (August 20) with features from the likes of Q-Tip, Lil Wayne and Snoop Dogg. During a recent interview promoting the project, he revealed he has an unreleased song with DMX that was intended to be released in 2017.
"I actually had a song with DMX," he told Complex. "We were already moving. What happened was, I had a song, it was gonna be on my second album. Because we were talking about it in the studio like, 'Who we wanna get on it? We gotta get DMX.' It was me and my boy Drake, we were both big DMX fans as kids. So we got hold of somebody that was tied to him and I was on the phone with him. And I was like, 'Man, let's do this song. I got an idea.' I had some ideas and I wrote the song, I sent it to him, he sent it back."
He continued, "We gotta find it, 'cause it was more like adlibs. He sent the track back with a bunch of adlibs and him like growling… he was doing him. So everything he sent back was on the track, but he couldn't meet the deadline and it didn't turn into what we wanted it to turn into so we just kinda left it. But it was already like, it was there."
Following DMX's passing in April, Damian Lillard took to Twitter to pay tribute to the Yonkers legend mentioning his qualities as an artist and human being.
"Real DMX fan… Loved that dude as an artist and person equally," he tweeted at the time. "Happy I had the pleasure of interacting with him over music."
Real DMX fan… Loved that dude as an artist and person equally. Happy I had the pleasure of interacting with him over music. 🙏🏽

— Damian Lillard (@Dame_Lillard) April 9, 2021
Elsewhere in the interview, Damian Lillard talked about Lil Wayne, J. Cole and Common giving him feedback on his music.
"I'll send it to [Lil Wayne], like, 'What you think about this?' he explained. "And he'll tell the truth. He'll be like, 'This fire,' or he'll be like, 'Man, I feel like the hook…' He'll say what the truth is. I sent a song on this current album to J. Cole and he was like, 'Man, I like it, but I would like to hear your verse on this part, on the part of the beat that the hook is. I think it would sound better. You should mess around with that.'"
He added, "And then I'll send it to Common and he'll be like, 'I think this hook could be better… it's kinda simple. Because of how strong your bars are, the hook should be way stronger so it can support what you saying and it'll stand up.' So it's like, I know they not just gon' be like, 'Man, this fire.'"
Watch the full interview above and check out the new Dame D.O.L.L.A. album below.