DaniLeigh CHARGED in Miami HIT & RUN, Saweetie Confirms YG Romance – Mother Of YG's Kids Reacts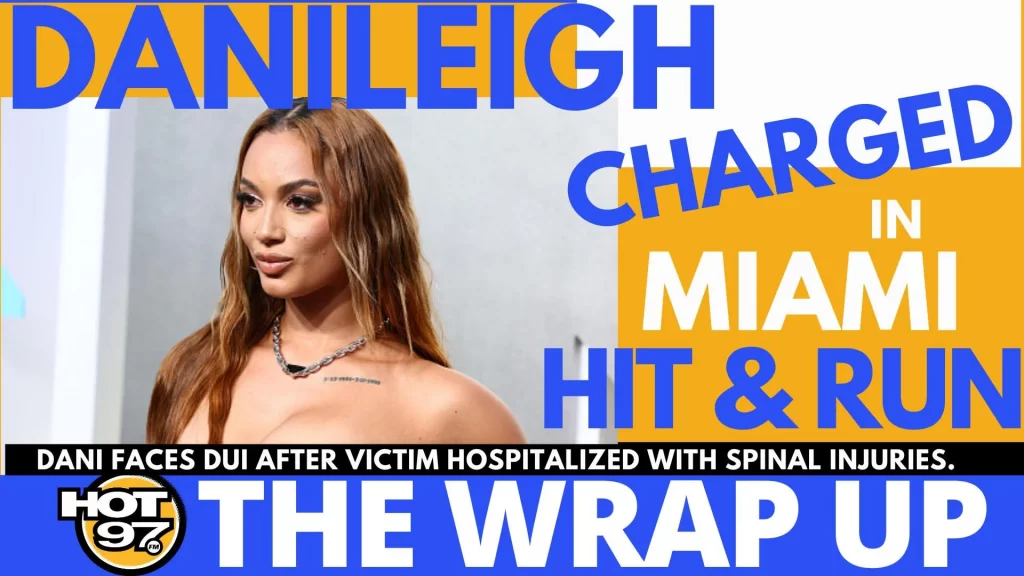 The Wrap Up with L'Orèal Luchi, keeping you informed on everything that happened in hip hop culture this week:
Kanye West:
Kanye West scored an early win against Adidas. Last year, the German sportswear giant was able to Freeze Ye's bank accounts, after they cut ties with Yay for his Antisemtic comments. Adidas recently filed for an emergency re-freeze, but the judge denied it. The case is on going.
Cardi B:
Tasha K filed for Chapter 11 bankruptcy in the latest report. Chapter 11 won't clear Tasha of the debt, but if approved, Tasha will be able to keep her assets so her business can stay afloat while sticking to a court-approved payment plan but, Cardi's legal team would have to agree to the compromise for repayment. 
Don't forget, Cardi will be on the Hot 97 Summer Jam stage with lots of surprises!! It goes down June 4 at UBS Arena.
Megan Thee Stallion:
Megan Thee Stallion caused a frenzy on social media when she popped out holding hands with a new man. She was overseas at a wedding with fellow roc nation signee and Belgian soccer superstar, Romelu LuKaKu. Meg and Rome were holding hands, fans question where is her boyfriend Pardi? Meg or Pardi didn't publicly announce a break up, but it seems like she's moved on.
DaniLeigh:
DaniLeigh was arrested for a DUI and a hit and run in Miami. When Dani was pulled over, she reeked of alcohol, failed a sobriety test and the breathalyzer, blowing nearly twice the legal limit. She's facing multiple charges and was booked but then released on a $9500 bail.
Saweetie x YG:
Saweetie and YG went public earlier this week. There's been chatter that the two were involved, initial sparks started in March at YG's birthday, then again at Coachella. But this time around, paparazzi caught them gettin cozy and kissing in a pool in Cabo. They haven't spoken out on their romance, but the mother of YG's children, Catelyn Sparks, wasn't thrilled.
Tupac:
On June 7, Tupac will receive a star on the Hollywood Walk of Fame. The Walk of Fame star unveiling will be hosted by L.A. radio host Big Boy and Tupac's sister will accept the star.