DaniLeigh Goes Off On Choreographer Over Prince Video: 'Prince Ain't Hire Shit!'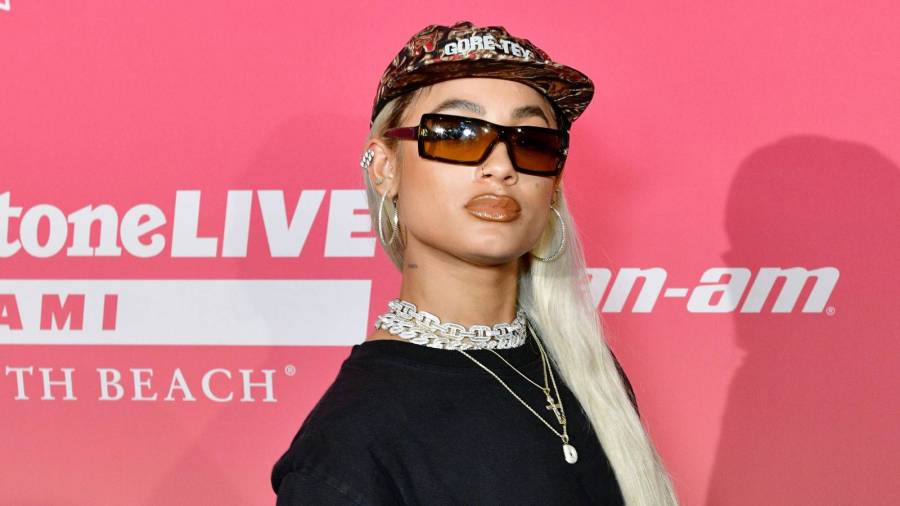 DaniLeigh has issued a scathing response to comments made by a choreographer she previously worked with while directing a video for late music icon Prince.
On Friday (July 22), hours after explaining how she forged a relationship with the "Purple Rain" vocalist during an interview with The Breakfast Club, the "Lil Bebe" singer responded to disparaging statements made by choreographer Nicole Kirkland about her involvement with the production of Prince's "Breakfast Can Wait" music video.
In a series of comments on a viral post, DaniLeigh addressed an Instagram story Kirkland created alleging she and another professional choreography coach were directly hired by Prince in addition to accusing the 27-year-old Def Jam artist of taking credit for the work she did.
"Prince ain't hire shit!!! He hired ME ! I hired y'all!" DaniLeigh wrote. "I picked YALL and gave u the opportunity , you guys were jus selfish and wanted all the credit when u always got ur credit for choreography. I always say I directed it … never claim choreography, it's on the credits of the video… prince hand picked me , FOUND ME !!! Wanted to give ME the opportunity , wanted to continue to help ME in my career."
She continued: "He didn't continue to use u for future projects because he saw how y'all did ME!" "That was your first biggest job….but y'all both wanted to be weird and act like I didn't give you an opportunity of a lifetime, But it's all good… not really tripping… don't need a thank u… just next time u see me in person don't say fake hi to me.. it's just weird… get ur 15mins u been longing for since  10 years ago."
View this post on Instagram
In the aforementioned interview with The Breakfast Club, DaniLeigh told Angela Yee, Charlamagne Tha God and DJ Envy how she got started running Prince's social media accounts when she was just 18 years old and revealed how she even managed to collaborate with the musical icon before his death in 2016.
"I was super cool with [Prince]," she said. "I used to run his Instagram, his Princestagram. That was my first job. I used to post the pictures and make the captions."
"I used to do Vine a lot," Dani said, speaking on the now defunct social media app. "He used to like my Vines; I guess they were pretty funny. I was 18. I knew he was the legendary Prince, but it hit me when he passed. I had a song with Prince; I directed a video with Prince. And we communicated through Twitter DMs."
View this post on Instagram
Despite the drama and fallout surrounding her relationship with DaBaby, who also was accused of brutally attacking her brother in a bowling alley in Los Angeles last February, DaniLeigh has managed to remain highly productive in 2022. Her new seven-song project follows both her Dead To Me and Women Of Def Jam: DaniLeigh EP's in addition to several singles.
Check out the stream for DaniLeigh's My Side album below: