Dave Chappelle's Legendary 'Chappelle's Show' Coming To Netflix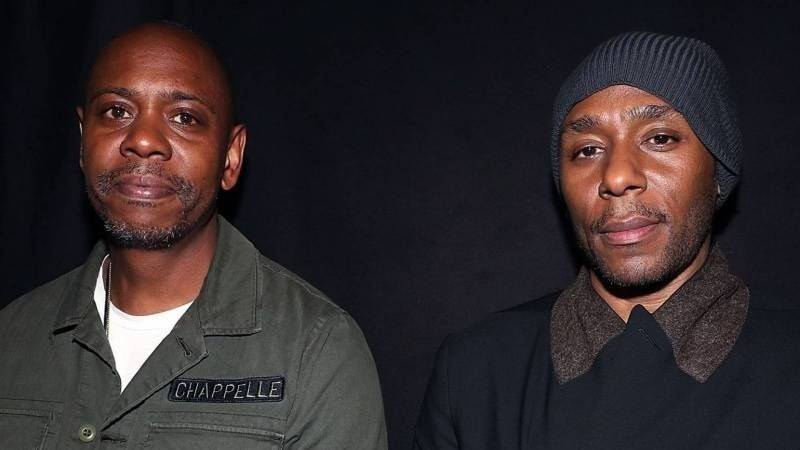 Old episodes of Dave Chappelle's iconic sketch comedy show have reportedly found a new home at Netflix. According to Decider, Chappelle's Show will be available on Sunday (November 1), something the company determined was "the best news you've heard all year."
The series originally lived at Comedy Central and ran for two seasons until Chappelle famously walked away at the height of its popularity. A third season, titled "The Lost Episodes," eventually made its way out of the vault, but that was the end of it.
The best news you've heard all year: Chappelle's Show is coming to Netflix US pic.twitter.com/yMOOaf3BDA

— Netflix Is A Joke (@NetflixIsAJoke) October 30, 2020
Chappelle's Show first aired in 2003 and combined stand-up comedy, sketches featuring Chappelle and a musical performance from Hip Hop artists such as Kanye West, De La Soul, Busta Rhymes and Cee-Lo Green.
Mos Def performing Close Edge on Dave Chappelle's show in 2003 pic.twitter.com/fDUP8GRFdj

— Only Hip Hop Facts (@OnlyHipHopFacts) May 21, 2018
Throughout its three-year run, Chappelle's Show produced several unforgettable characters, including the lovable crack addict Tyrone Biggums, Player Hater's Ball pimp "Silky" Johnson and cocaine dealer Tron Carter. Memorable skits include "Charlie Murphy's True Hollywood Stories," "The Mad Real World" and "When Keeping It Real Goes Wrong."
Following Chappelle's self-imposed hiatus, he returned to the spotlight in 2017 with the comedy specials Dave Chappelle: Equanimity and Dave Chappelle: The Age of Spin. His more recent special, Dave Chappelle: Sticks & Stones, arrived last year.
Chappelle, who's based in Yellow Springs, Ohio, recently appeared on My Next Guest Needs No Introduction with David Letterman and opened up the moment he decided to walk away from the $50 million deal he was offered to continue doing the show.
As Chappelle explained, he was in the middle of filming a sketch in which race the primary topic. When a member of the crew laughed at the wrong moment, he wondered if people didn't understand what he was trying to do.
"It just raised an interesting question to me, which I was already wrestling with in the first place," he told Letterman. "The sketch wasn't that bad. It's actually funny. It was a pixie. It was me dressed in blackface who'd pop up anytime a person felt the pains of racism, which is a tough trick to pull off. It's not a bad sketch, but hearing the wrong laugh, while you're dressed that way, it makes you feel shame."
Dave Chappelle on being a celebrity pic.twitter.com/zf1JLthV7X

— SOUND (@itsavibe) October 24, 2020
Chappelle has been outwardly vocal about his love for Hip Hop culture since the launch of his career. In 2005, he released a film called Dave Chappelle's Block Party dedicated to the late producer J Dilla, who died just one month before the movie came out.
Mos Def, Jill Scott, Erykah Badu, The Roots along with The Central State University Marching Band and a reunited Fugees were among the many performances featured in the film.
Revisit the trailer below.