Death Row Co-Founder Admits His Former Crimes Make Him 'Sick' Following Snoop Dogg-Assisted Trump Pardon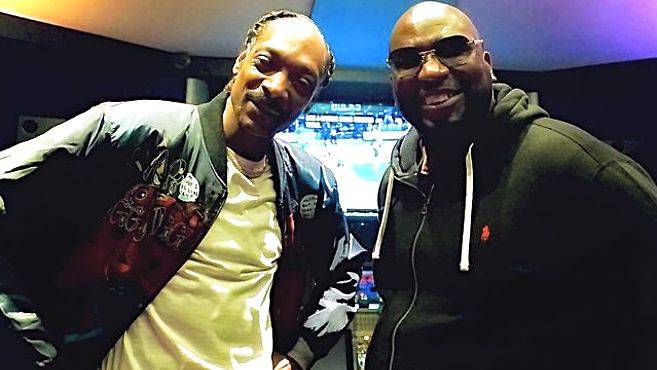 Death Row Records co-founder Michael "Harry-O" Harris walked out of Lompoc Federal Correctional Institute seven years early last Wednesday (January 20). With the help of Snoop Dogg, activist Alice Johnson, MC Hammer and producer/activist Weldon Angelos, the former record executive was able to secure a pardon from Donald Trump on January 19, the former president's last full day in the Oval Office.
After reuniting with Uncle Snoop in the studio, Harris is speaking out in an interview with The Daily Mail, telling the publication, "I appreciate Donald Trump, his children, his son-in-law. Whyever [sic] he did it, he did it, when so many others wouldn't. I put in for clemency with Obama and it had to go through so many bureaucratic loopholes it never got to him I don't believe. But it didn't happen on his watch."
Harris — who helped launch the careers of Snoop, Tupac Shakur and Dr. Dre during the height of Death Row Records — was convicted of attempted murder and kidnapping in 1988 and was expected to remain in prison until 2028. During Harris' time behind bars, he reportedly reinvented himself as a an activist and dedicated his life to prison reform.
But still, his past haunts him. "Every day, even now, I think about my participation and it makes me sick to my stomach," he added. "That's killing me even today."
Harris plans to devote his life to showing kids how to avoid getting caught up in a crime-ridden lifestyle. He also hopes to use his current position to fight for criminal justice reform with both Democrats and Republicans, noting there's "not a dime of difference between Democrats and Republicans when it comes down to results to me … [I don't] have a dog in the fight, unless the people that's in power deal with the people that are powerless in a respectful way."