Def Jam Signs Brooklyn Rapper H-D Who Went Viral For Sounding Like JAY-Z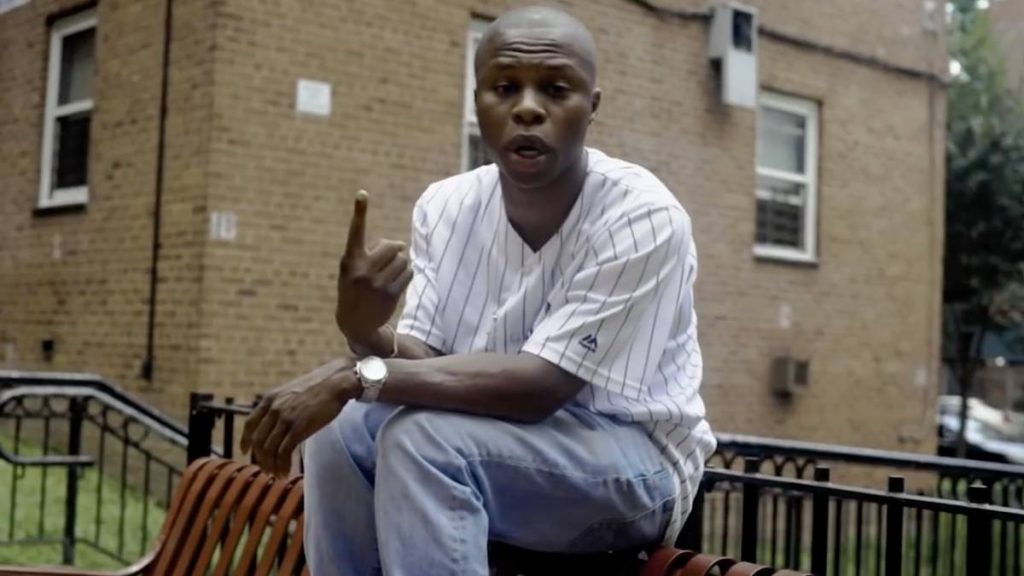 Brooklyn rapper H-D has reportedly signed a deal with Def Jam Recordings according to a social media post from the artist on Wednesday (August 18). Taking to Instagram, he shared a video signing paperwork while tagging Def Jam and EVP of rhythm and lifestyle promotion, Noah Sheer, along with Universal Music Group.
"Deal signed," he wrote to his 94,000 followers. "Everyone within my circle made this possible. Love you all. What a beautiful moment. @universalmusicgroup @defjam + @noahsheer Varick Street + Complas Music Group. Beautiful thing."
Many famous names congratulated H-D in the comments, including legendary new jack swing pioneer Teddy Riley.
Talent manager Jay Washington also posted the video with the caption, "A whole year since I met @hdx24_ and the team good kid hardworking I was honored to bring him over need I say more."
View this post on Instagram
In another Instagram post, H-D made a speech thanking his family and management team for helping his career.
"I never thought I would have been here right now," he admitted. "This moment don't feel real, and without you guys, this moment wouldn't feel authentic – it wouldn't be real. So this moment isn't just for me, it's for every one of you who has contributed to me being here right now in this moment."
He continued, "'Cause there's been many times I've second-guessed myself. I didn't know, I didn't understand, but I understood what sacrifices need to be taken. With the help of my mom and family and managers, everybody contributed to this one thing. Toast to you guys."
View this post on Instagram
H-D's name circulated in late 2019 when people pointed out similarities to JAY-Z, who served as Def Jam president between 2005 and 2007 and released the majority of his albums on the label.
His song "Ghetto Sunday" has since racked up over five million views on YouTube, with a further 500,000 Spotify streams.
During an October 2020 interview with The Sitdown with EmEz, H-D explained how he feels about being compared to JAY-Z.
"Honestly, I see it as a huge compliment," he said. "I have no negative light on it. I mean, to be compared to one of the greatest of all time is a phenomenal thing. But of course, throughout my career, and it comes with longevity and it comes with connsistency and persistence, that I'm able to separate myself. And that's not just with the music and production in the music, but also the story. Because I have a different story than a lot of people I was around when I was growing up and things of that nature, so the story is definitely gonna distinguish."
He added, "I look at Kobe [Bryant] and how he handled comparisons with [Michael] Jordan – we're both inspired by one of the greats. We're cut from a different cloth is what I wanna say. I don't see anything wrong with being inspired by Hov."