Denzel Curry Performs 'Walkin' On 'The Tonight Show' Ahead Of 'Melt My Eyez' Deluxe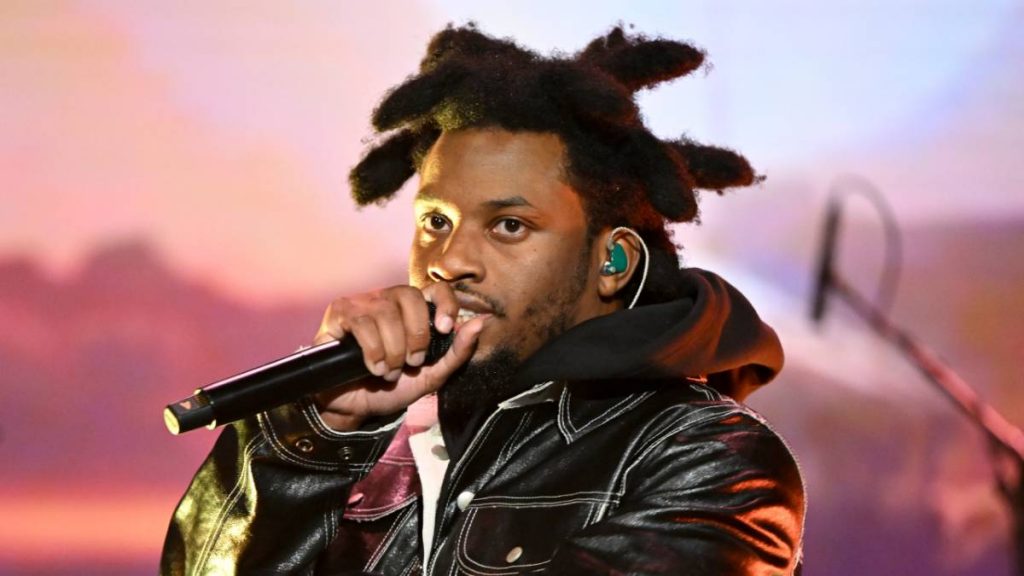 New York, NY – Denzel Curry made his late night television debut on Wednesday (July 20) with a performance of "Walkin" on The Tonight Show Starring Jimmy Fallon.
Marking another milestone in his ascendant career, the Florida rapper delivered a funky rendition of his Melt My Eyez See Your Future single with help from the Cold Blooded Soul Band, who recently joined him on NPR's Tiny Desk Concert.
"WALKIN is one of the BEST songs to come out this year Period," Curry declared of the Kal Banx-produced track in a tweet earlier this year.
View this post on Instagram
Denzel Curry's fifth studio album, Melt My Eyez See Your Future dropped on March 25 and boasted collaborations with T-Pain, JID, 6LACK, Thundercat, Rico Nasty and more. The project debuted at No. 51 on the Billboard 200 while earning a 3.7 out of 5 score from HipHopDX.
"It's not an ambitious but heavy-handed declaration of truth (TA13OO), nor is it an all-encompassing love letter to his home state (ZUU)," read DX's April review. "It's just a rap album, albeit a very good one, and it shows just how dynamic and forceful Denzel Curry can be when he releases himself from the poisonous burden of perfection."
As is tradition for many rap albums these days, the 27-year-old is currently prepping a Melt My Eyez See Your Future deluxe. He released a remix of "Walkin" featuring Key Glock in June and has teased more guest features across the expanded edition.
"I'm Still Workin on the Melt My Eyez Deluxe and I'm making sure it's a continuation of what was made instead of leftovers," he tweeted earlier this month.
I'm Still Workin on the Melt My Eyez Deluxe and I'm making sure it's a continuation of what was made instead of leftovers

— Denzel Curry (@denzelcurry) July 12, 2022
Wednesday's Tonight Show performance adds to what's been a busy few months on the road for Denzel Curry, who has spent large parts of the year touring North America and Europe on his Melt My Eyez Tour. The East Coast and Midwest leg kicks off in Vancouver on August 16 and wraps up in Boston on October 8. Tickets are available on his website.
The 21-date trek coincides with Curry supporting Kid Cudi on select dates of his To The Moon Tour, which journeys across North America, Europe and Japan between August and November. The pair recently collaborated for the first time on Dot Da Genius' "Talk About Me" — check it out below.