Diddy Clarifies Stance On Kanye West's 'White Lives Matter' Shirt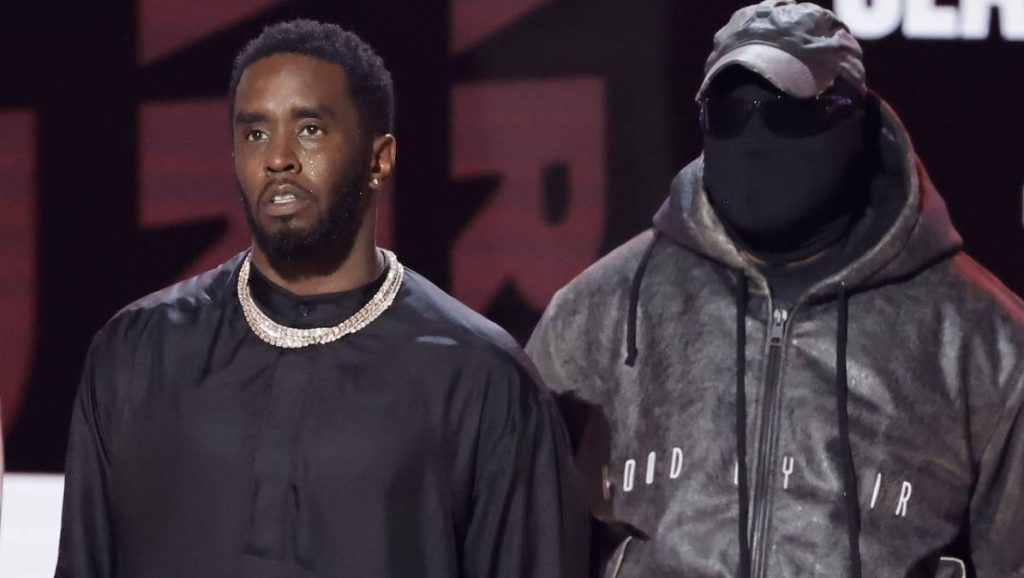 Diddy has issued another statement, reconfirming his thoughts about Kanye West's controversial "White Lives Matter" shirt.
In a quick video shared to his Instagram account, Diddy made it clear that, while his general support for Ye remains unwavering, the two are clearly at odds on this issue.
"I've always been there and I will always support my brother Kanye as a free thinker," he stated. "But the 'White Lives Matter' t-shirt? I don't rock with it and what the press and what fashion is doing, thinking it's a joke; when right now, all America has for us is poverty, incarceration and death.
"So before I can get to any other lives mattering," Diddy continued, "which all lives matter… That Black Lives Matter: don't play with it. Don't wear the shirt. Don't buy the shirt. Don't play with the shirt. It's not a joke."
View this post on Instagram
The clip comes just a day after the Bad Boy Records mogul addressed the media frenzy surrounding Ye's inclusion of the t-shirt as part of the Yeezy showing at Paris Fashion Week on Monday (October 3).
During a sit down with The Breakfast Club, Diddy's original comments acknowledged that move undermined the Black Lives Matter movement and slogan. However, he insisted that Kanye be allowed some grace around the situation.
"We don't have to condemn Kanye or cancel him or have to go crazy," he said, "but at the same time, you gotta understand your actions. The action of that, you know, I couldn't put out the 'Kanye Or Nothing' t-shirt. I just couldn't do it today, and I wanted to put out my first t-shirt tribute to Kanye, and I'm a still do it. I just need a couple of days to get over."
Ahmaud Arbery's mother, however, was much more direct in publicly admonishing West's actions and his subsequent statements doubling down on the shirt's messaging. Wanda Cooper-James — whose son was famously murdered by three white men in South Georgia while out on a run — told Rolling Stone in a statement that Ye's actions "directly support and legitimize extremist behavior, [much] like the behavior that took the life of her son."
"This mockery of the Black Lives Matter movement and his now denunciation of the movement as some sort of hoax flies directly in the face [of what he's said]," the statement read. "It's confusing for her, it's confusing for the families to receive his support privately, but publicly to set us all back."
Kanye previously supported Arbery following his tragic death and lent financial support to the mourning families of Ahmaud Arbery, George Floyd and Breonna Taylor with a $2 million donation in June 2020. Yeezy also paid for all of the legal fees for the Arbery family in their fight for justice.
In the midst of the uproar surrounding the Yeezy fashion brand, adidas issued a statement on Wednesday declaring that their relationship with the brand and Ye himself are currently "under review."
"The adidas Yeezy partnership is one of the most successful collaborations in our industry's history," the company said in a statement. "We are proud of our team that has worked tirelessly throughout our collaboration with Ye and the iconic products that were born from it.
"We also recognize that all successful partnerships are rooted in mutual respect and shared values. After repeated efforts to privately resolve the situation, we have taken the decision to place the partnership under review. We will continue to co-manage the current product during this period."
West responded to the announcement with an Instagram post reaffirming his accusation that adidas stole his designs.