Diddy Gives Gunna Pep Talk In Prison Phone Call: 'It's Gonna Make You Stronger'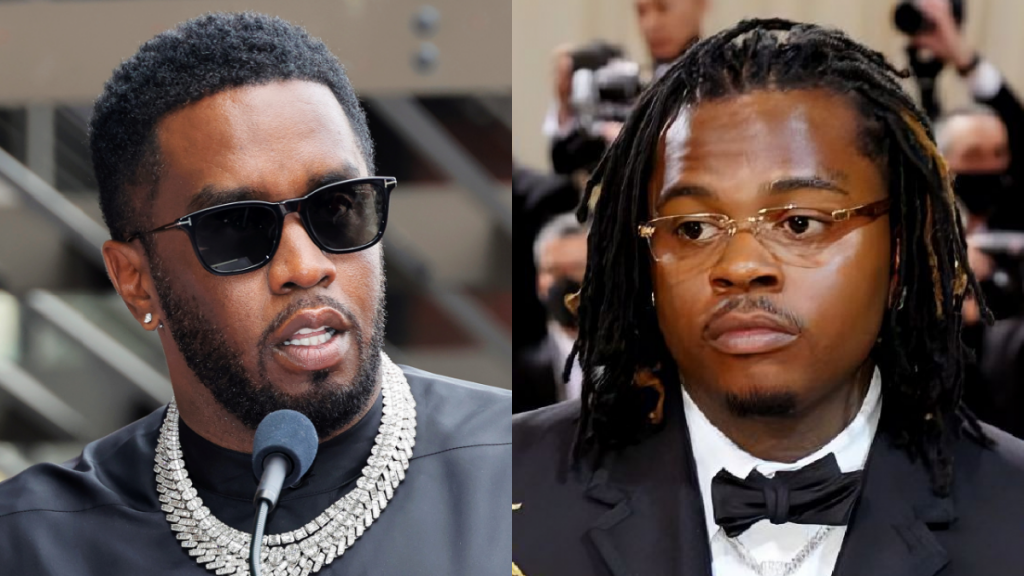 Diddy is among those looking to keep Gunna's spirits high as he awaits trial in the YSL (Young Slime Life) RICO case.
On Saturday (October 1), the Bad Boy boss posted a video on Instagram documenting a recent phone conversation with the currently jailed rapper, in which he encouraged him to "keep the faith" and "stay laser focused."
Puff began by extending his prayers and sympathies to Gunna over his legal troubles, but the DS4Ever hitmaker made it clear he's remaining positive and staying focused on regaining his freedom while behind bars.
"I'm praying, man. I'm praying," Diddy told Gunna, who replied: "Yeah, that's it. They gonna work. I'm doing nothing but preserving my self and keeping my mind together and getting myself right for when I'm back out there."
"I'm sorry you going through this, though, king. You feel me?" Puff continued, with Gunna adding: "But it's part of the journey so I have to just understand that. It's just about climbing and refocusing and making sure I'm prepared for when I do come out."
View this post on Instagram
Diddy then launched into one of his famous pep talks, occupying the middle ground between Hip Hop mogul, pastor and therapist.
"I know you was cold before, but you know, sometimes God — that's what he does. He takes us through these crazy journeys, man," he said. "I know you supposed to be out here, man. I know it's just gonna make you stronger and we getting ready for your return.
"Empower your mind every single second, stay in a high frequency. Know that it's gonna be alright, it's for a reason that you don't even know about and just get ready for your return. You got some good time in there to be laser focused and do a lot of positive things and dream big and bold."
He added: "Know that I'm praying for you and my God answers my prayers, when I put that special prayer on. And you deserve that. You're a beautiful person, and beautiful brother and I can't wait to see the things you do when you come out and you get back, king. I love you."
Gunna graciously replied: "I love you too. Appreciate you for everything, king. Everything."
Gunna (real name Sergio Kitchens) was arrested in May along with Young Thug and 26 other members of their YSL collective, who prosecutors have accused of being a criminal street gang behind a series of violent crimes — including murder — in Atlanta.
The 29-year-old was charged with one count of conspiracy to violate the Racketeer Influenced and Corrupt Organizations (RICO) Act, with prosecutors using various social media posts and photos of him wearing YSL chains to tie him to the wider RICO indictment.
Gunna has maintained his innocence, writing in an open letter in June: "I am being falsely accused and will never stop fighting to clear my name! The picture being painted of me is ugly and untrue … I have all faith that God will grant me justice for the purity in my heart and the innocence of my actions."
Yet things aren't so straightforward in the eyes of the law. The rapper has twice been denied bond over concerns about him being a flight risk and witnesses in the case allegedly being intimidated.
Earlier this week, Gunna's legal team filed a third motion for his release, arguing the prosecution has failed to present enough evidence to warrant his continued incarceration.
If his latest bond attempt is unsuccessful, Gunna will likely remain in jail until his trial begins in January 2023.