DJ Khaled, 21 Savage, Lil Durk & Roddy Ricch Turn Up The Heat In 'Keep Going' Video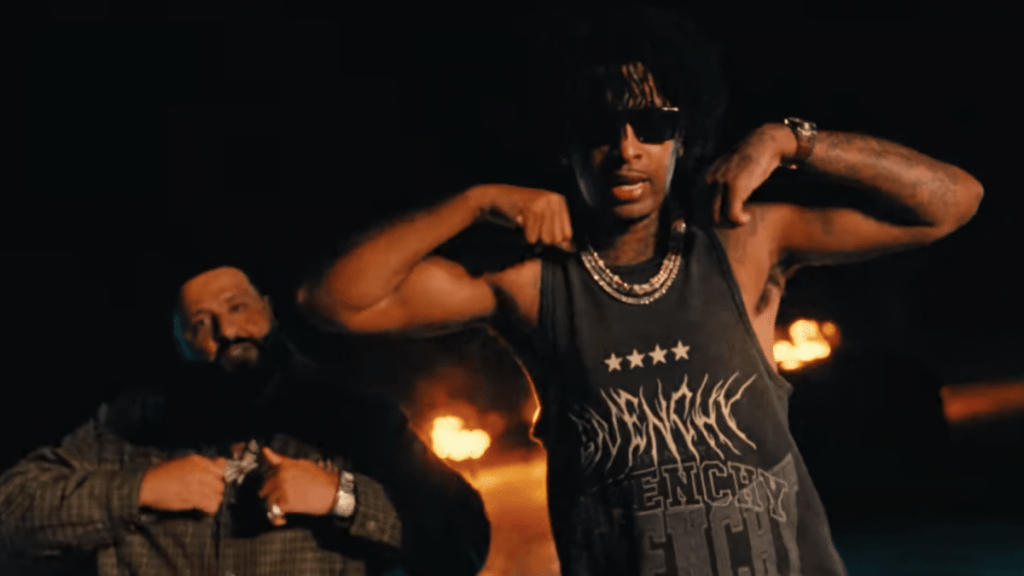 DJ Khaled has released the official video for "Keep Going" featuring 21 Savage, Lil Durk and Roddy Ricch.
The Christian Sutton-directed clip was unleashed on Monday (August 29) and finds the quartet in an empty lot surrounded by a fleet of colorful Lamborghinis. Khaled introduces the fiery video before passing the baton to Lil Durk.
"He a bitch, he runnin', he screamin' for help, we gon' get him as soon as he tired / I seen bitches get over they feelings for n-ggas some hours after he died / Half the city be bap, the n-ggas who rap be cap, the n-ggas be lyin'," the OTF frontman raps.
Roddy joins the party from the front seat of a red Lambo as he sings the chorus of the song: "This a wide body, these ain't stocks, though / He ain't 'bout it, 'bout it, where your chop' go? / In a opp party, you did not go / He spinnin', spinnin', spinnin', spinnin' on repeat / He spinnin', spinnin', spinnin', spinnin', can't even breathe, aye."
21 Savage then tags in with a flex-heavy verse: "Woah, Rari' squat low to the flow, wake up, hustle all I know / Rolex cost a hundred times four / I'm from the bottom, I used to be poor / Half a milli', you want me to choke / My car haunted, I'm driving a Ghost / I told the chauffeur pick up a ho, she like, 'Bae I can't open the door.'"
"Keep Going" is just the latest song from DJ Khaled's new album God Did to receive a visual makeover. The We The Best boss has also released videos for "Party" featuring Quavo and Takeoff, the Kodak Black and Nardo Wick-assisted "It Ain't Safe" and "Staying Alive," his chart-topping collaboration with Drake and Lil Baby.
Khaled has also shared behind-the-scenes footage of the making of his latest album. Over the weekend, he posted a video of Kanye West and Dr. Dre in the studio cooking up "Use This Gospel (Remix)," which also features Eminem.
God Did is projected to earn around 115,000 album-equivalent units in its first week, according to HITS Daily Double. Khaled's previous effort, last year's Khaled Khaled, debuted at No. 1 on the Billboard 200 with 93,000 first-week units.