DJ Khaled Celebrates His 4th Platinum Record For 'Khaled Khaled'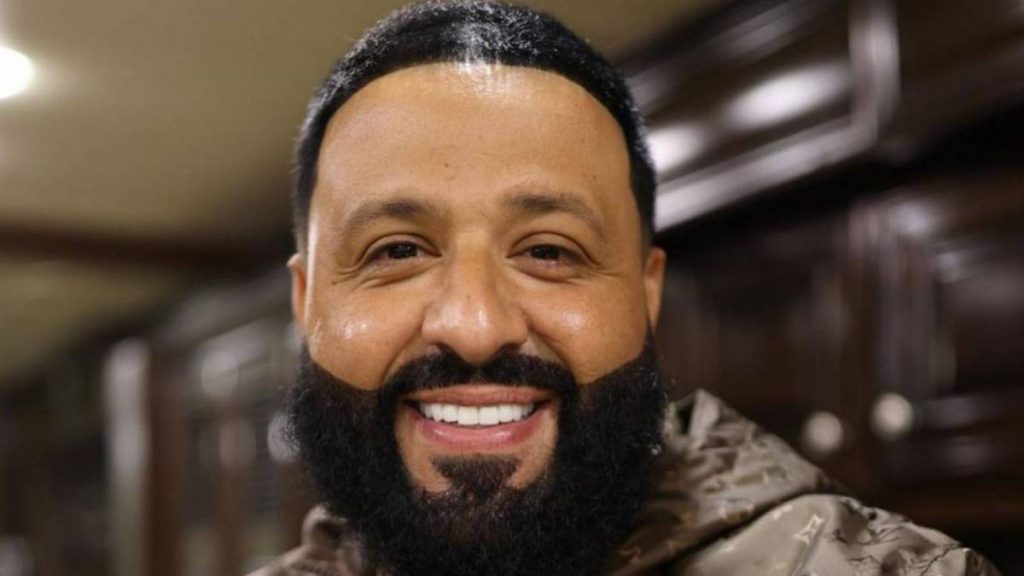 DJ Khaled has got himself another one. The multiplatinum DJ received another platinum plaque in the mail on Friday (February 25), this time for his 2021 project Khaled Khaled, which he celebrated extensively on his Instagram with multiple posts to commemorate the occasion.
"I wanna thank you in advance cause my next post I'm so grateful for it and it's such a big accomplishment that y'all did for me and I appreciate it and I'm grateful and I'mma show you that I am," the DJ said on the first of what would soon be 12 different posts to celebrate Khaled Khaled's platinum status.
"Khaled Khaled officially platinum, they don't want me to have another platinum album. Khaled Khaled officially platinum, RIAA certified, fan love I love you," Khaled said several posts later, showing off the plaque before popping a bottle of champagne on his front lawn. "We platinum again baby."
View this post on Instagram
Khaled Khaled's certification means the "We The Best" DJ now has four platinum records under his belt, another milestone he celebrated with its own standalone post.
"This right here is what we worked so hard for," Khaled wrote in the caption. "Having 4 BACK TO BACK ALBUMS Officially Certified Platinum and double platinum – man this ain't regular!! And #FANLUV trust me I got more. They don't want you to be successful – so ima make sure I become a BILLIONAIRE."
View this post on Instagram
Khaled then closed out his flurry of posts with a snippet of him vibing in the studio with Lil Durk, and confirmed Durkio would be on the 46-year-old producer's "biggest album" to date.
"I love to work in the Morning. I been so busy forgot to post this. WOW!. Did I tell you I'm working on my new album! ALBUM MODE!" Khaled wrote. "@lildurk you went crazy !! On here! Wow! MY BIGGEST ALBUM IN THE WORKS!"
View this post on Instagram
The recognition couldn't have come at a better time for the Miami DJ, as his production skills were recently called into question by online trolls after he posted a video of him jamming out on the MPC3000 beat machine to show critics he's still got those tried and true disc jockey talents. DJ Khaled's on-the-spot production was bass-heavy but haters were quick to criticize the simplistic nature of the beat and proceeded to roast the Major Key don.
With yet another platinum plaque in hand, Khaled probably isn't concerned with what those trolls think. Especially since he also linked up with Drake last month to craft another collaboration with Drizzy for 2022.
"Me and Drake — first of all, we brothers, that's family," he said in a clip on social media. "And 2022, if you're [asking] does Khaled and Drake have something? Of course, we're always going to have something … But it gotta come out a certain way."