DJ Khaled & Fat Joe Are Making a Joint OnlyFans Account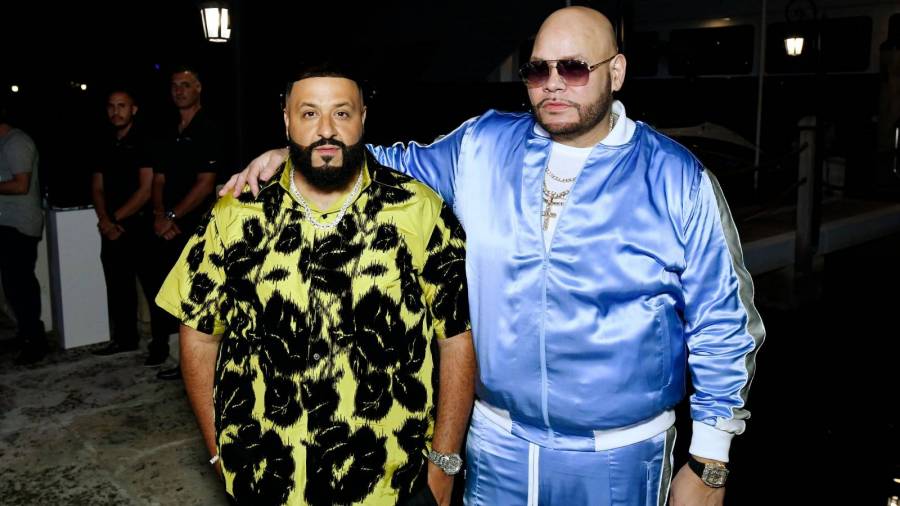 OnlyFans became one of the hottest social media platforms over quarantine when celebrities and adult entertainers used the platform to give fans exclusive content. Now, while it's known more for its adult content, OnlyFans has been used more lately by rappers to preview new music and host live streams with fans. The latest to join the platform are Fat Joe and DJ Khaled.
On Tuesday (January 19), the duo shared the news on their respective Instagram pages. In the clip, both artists hype a basketball rematch between them in a promo video.
DJ Khaled has been working on his terrible jump shot showing the results where he hit a few jumpers and even got off a two-handed dunk. Fat Joe comes in with his NBA-ready handles and dizzying spin move in the post.
"#FANLUV @fatjoe and I are officially bringing THE LIGHT to @onlyfans, Khaled wrote in his Instagram caption. "I told @fatjoe we need a legendary rematch who you got? DJ KHALED OR FAT JOE IF I WERE YOU PUT YOUR MONEY ON ME REMEMBER ALL I DO IS WIN !"
Fat Joe chimed in with a caption that read, "An @onlyfans World premier
The Official basketball game Rematch between @djkhaled and Joe Crack exclusively on @onlyfans Jan 25th it is going downnnn!. Get your popcorn it's gonna be a movie. Put your money on the Don!! Even @djkhaled was forced to #LeanBack ! Click the link in that Bio!! Subscribe now!"
View this post on Instagram
Expect their joint account to have motivational and inspirational content. The duo is attempting to guide fans "to the light" through positive insights and a behind-the-scenes look at their personal lives. The best friends shared their antics on social media for a while now but are looking to make OnlyFans the go-to hub for all their content.
While racking up content with Khaled, Joe has been doing the same on his own through his Instagram Live segment The Fat Joe Show. The Bronx native has gotten some interesting stories from rappers like Juelz Santana, Swizz Beatz, Remy Ma, Royce Da 5'9, Big Sean and more.
View this post on Instagram