DJ Khaled Says He's In Album Mode With 21 Savage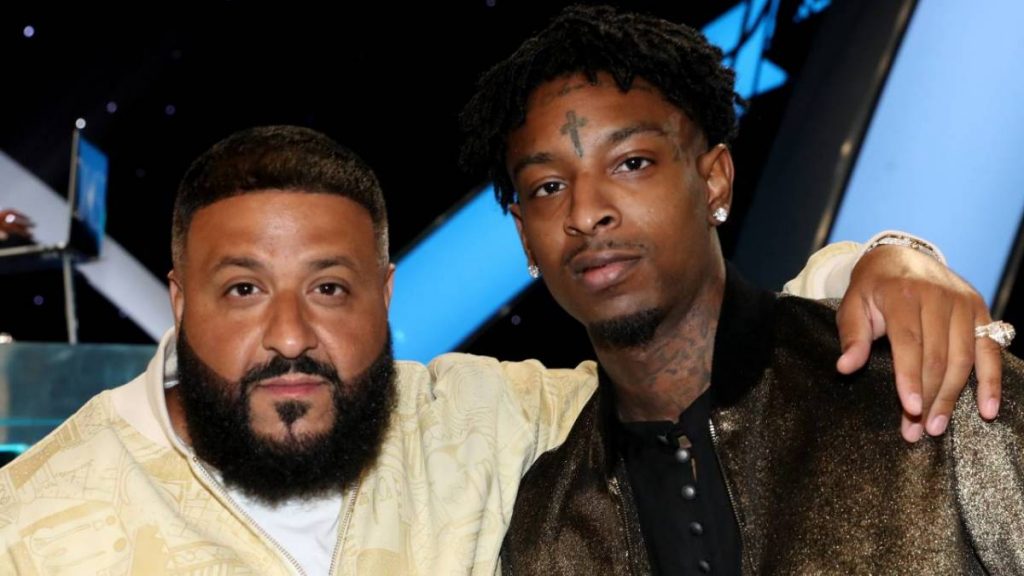 DJ Khaled is back in the lab putting in work on his forthcoming thirteenth studio album — and it looks like he's teasing yet another feature.
Last week, the We The Best founder took to his Instagram with a post of himself and Atlanta rap superstar 21 Savage laying down vocals in his studio at his Miami home. In the post, Khaled showed a series of pictures of the studio session that included them hanging out in other parts of his home.
"WE THE BEST LIKE DJ KHALED @21savage VOICE," DJ Khaled wrote in his post. "Album mode , it's special! KHALED x @21savage BLESS UP #ANTHEMS #AnotherOneS #GODDID SWIPE TO BE IN THE SESSION @wethebestmusic."
View this post on Instagram
DJ Khaled and 21 have collaborated before on "LET IT GO" and "Wish Wish," so fans are hoping they extend their creative magic on the new record that's expected to be featured on Khaled's upcoming album. The Miami native has presumably been feeling like the man lately, especially with this project on the way.
Last week, DJ Khaled stopped by Trick Daddy's I Got My Pots YouTube series and revealed there isn't anyone that would want to see him in the Verzuz ring.
"To answer your question, I really don't see nobody" Khaled began. "My catalog is super strong … I'm from Miami so if you expect me to be like … I don't see nobody, and I mean that with love. My catalog is strong. You might wanna Google it and go check out my catalog, I been doing this shit for two decades!
"And I been putting hit records out for damn near 15 years! So really think about what you thinking and what you saying because Khaled got hits! A lot of hits!"