DJ Khaled Stunts On Future With 'God Did' $3M Watch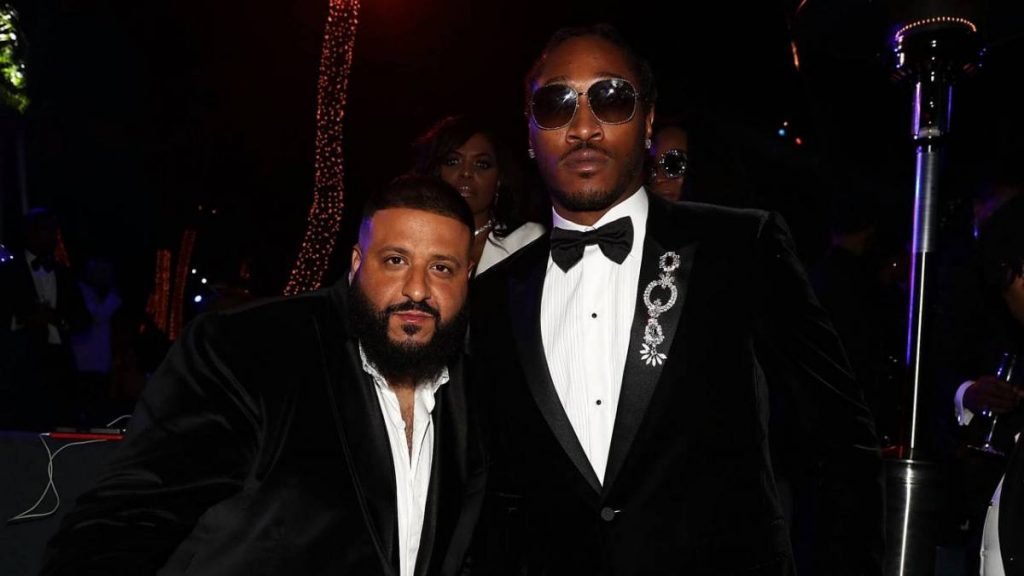 DJ Khaled seems to have upgraded his watch collection thanks to the lord above.
On what looks like the set of a music video with Future, Khaled flexed what appears to be an icy Jacob Co. Billionaire watch on his wrist that he's claimed cost $3 million.
"God told you to buy this $3 million watch?" Future asked in a post to his Instagram Story on Wednesday (August 24).
"It's Khaled and Future and it's three milly," the We The Best mogul replied while rocking a Prada outfit.
Future then set up Khaled to hit him with his newly anointed signature catchphrase, which also doubles as the title to his forthcoming 13th studio album. "Who told you to buy it?" Future asks in the clip. "God did," Khaled replies.
DJ Khaled and Pluto have a decorated collaboration history with countless records together over the past decade. They will connect for another two songs on Khaled's God Did album.
Future's POV of DJ Khaled's $3M watch ⌚ #GODDID @djkhaled @1future https://t.co/52WCdDJySr pic.twitter.com/KfWGtf0sSn

— HipHopDX (@HipHopDX) August 25, 2022
"Love to everyone, but when Khaled and Future make records together, they special," DJ Khaled explained of his connection with the trap legend.
Future is set to appear on "Big Time" with Lil Baby and then team up with SZA for "Beautiful." The rest of the album boasts A-list features from  Drake, Kanye West, Eminem, JAY-Z, Travis Scott, Lil Wayne, 21 Savage, Don Toliver, Juice WRLD, Jadakiss, Latto, City Girls, Kodak Black, Quavo, Rick Ross and more.
In addition to getting a feature from Hov, Jigga actually picked out Khaled's cover art for his album, which he thinks is the best LP of his career thus far.
"I am the biggest JAY-Z fan, and I actually let him pick my album cover. I always give him like two cover options and see which one he would pick, and I did it again on this album," Khaled said. "After I got done playing it, he pulled me aside and said, 'Yo this is your best album.' JAY-Z, I love you, and you know that."
Khaled isn't the only one splurging on frozen wrist accessories. His good friend Fat Joe opened up his wallet for a $4 million iced-out watch in February from New York City's Pristine Jewelers.
"But… big boy came in. It's called an Avalanche," Joe continued. "Four mill to the wrist. It come with a 24-hour security. This is how I'm pushin' P … You don't want this type of smoke right here."
God Did is released on Friday (August 26).