DJ Paul Shares His Side Of Bizzy Bone Verzuz Fight: 'I Just Stood Up For My Boy Juicy J'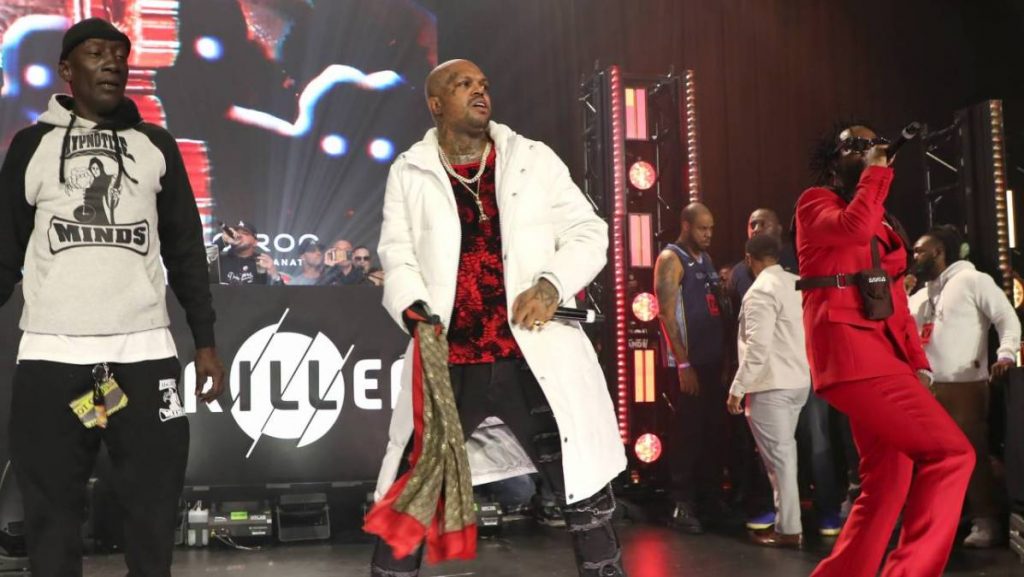 HipHopDX – The Three 6 Mafia Verzuz Bone Thugs-n-Harmony Triller event delivered a lifetime of trunk-rattling rap classics.However, it will forever go down in infamy over Bizzy Bone's water bottle attack toward Juicy J and the group, prompting a delay in the show.
Three 6 Mafia de facto leader DJ Paul was obviously front and center for the action, which went from 0 to 100 real quick, but he still denies his Memphis rap squad did anything to instigate the scenario, noting Bizzy Bone's "mood" and testy Instagram posts leading up to the event.
In a recent conversation with HipHopDX, he relived his chain of events as his own two eyes saw things unravel.
"The funny part about it is he hasn't toured with the guys for like two years," DJ Paul tells . "Bone don't even fuck with him. I'm not in their business; I don't have anything to do with their business and I don't even care. I just stood up for my boy Juicy J. That's my brother and when [Bizzy] threw the shit at him, I stood in front of him and was ready to handle business.
"I'm not going to let anyone mess with anyone on my team. And that's what it's about — it's about team."
All appeared to be going as planned on the night of December 3, as the two revered rap collectives partook in Veruz's 37th clash of Hip Hop discographies. Yet, after several songs, Bizzy Bone commanded the crowd's attention — as well as Three 6 Mafia's — with claims he was being mocked while performing his tongue-twisting raps.
Claims DJ Paul vehemently denies with an air of disbelief.
"Bro, we never mocked him the entire time because we knew what he was on," DJ Paul continued, citing the barrage of anti-Three 6 Mafia Instagrams Bizzy Bone uploaded prior to the show. "He did posts calling us devil worshippers. We're not devil worshippers. Juicy [and Project Pat's] daddy is a preacher. We're not devil worshippers."
DJ Paul further dismissed any notions of continued "beef" by expressing how much he would love to work with his primetime stage opponents, including Bizzy himself.
"I fuck with dude, tough. I love dude — put that in there! I'm a fan! But he just gotta get it together. I would love to produce a project with me and Bizzy Bone. That's like 'Oh, my God. It would be so hard, n-gga?' But he gotta get it together!"
With the Verzuz fisticuff moment etched in the history books, DJ Paul is focused on the future. Check back in with HipHopDX for Part II of our DJ Paul chat soon.