DJ Premier Explains How Snoop Dogg Collaboration Earned Him Permanent 'Player' Status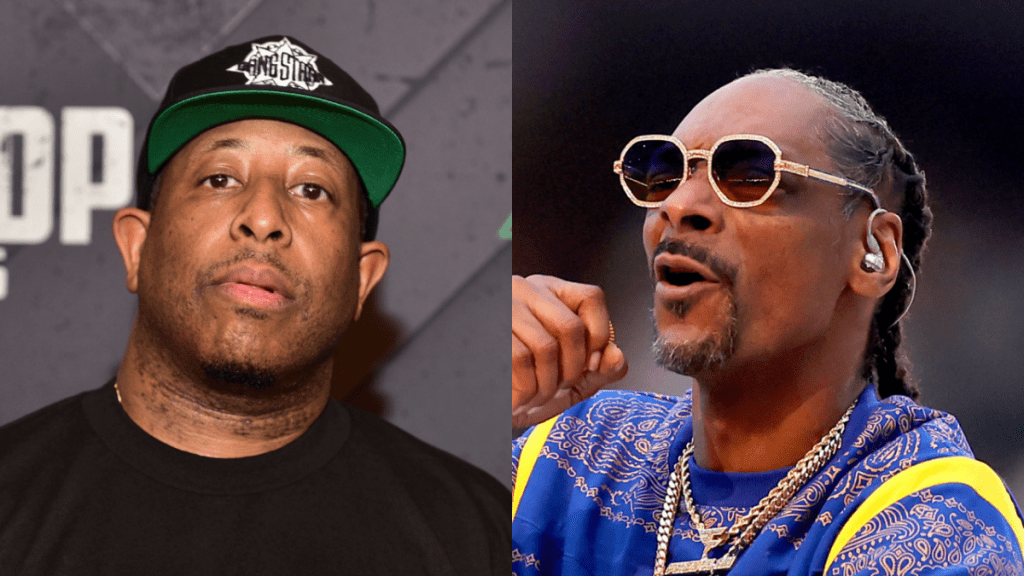 Collaborating with an icon like Snoop Dogg offers plenty of perks for artists and producers alike, but for DJ Premier, linking with the Long Beach legend benefitted more than just his bank account.
In the latest episode of his YouTube series So Wassup?, Premo detailed the making of his and Snoop's "The One and Only" collaboration from 2002's Paid Tha Cost To Be Da Bo$$ and how the record earned him a lifetime membership into the players club.
The veteran producer began by recalling Snoop Dogg and Bishop Don "Magic" Juan's — a former Chicago pimp who became Snoop's friend and "spiritual advisor" — visit to D&D Studios in New York, where Snoop also recorded his verse for "In This Life…" from Gang Starr's The Ownerz LP.
View this post on Instagram
As DJ Premier sifted through his collection of Tyrone Davis records in search of a perfect sample, Bishop Juan revealed he actually knew Davis (who he called "TD") and got the legendary blues and soul singer on the phone with Premo.
"He calls him and he's like, 'TD, I got a player over here that wants to mess with one of your records to make a song for Snoop. His name is DJ Premier,'" Premo remembered. "He puts me on the phone with Tyrone Davis. He goes, 'Yo, Don said you a player so if you want to sample anything, I'll make sure it gets cleared.' I said, 'Alright!'
"He goes, 'Put Don 'Magic' Juan back on.' He gets back on and says, 'Make sure Premier gets a player card.' I'm like, 'What's a player card?!'"
DJ Premier then pulled out the gold "Famous Player Card" gifted to him by Tyrone Davis and Bishop Don "Magic" Juan, featuring a silhouette of a pimp on the front and rules that card-carrying players must abide by on the back.
The card also listed an expiration date showing it was valid until 2005. However, as Don "Magic" Juan told Premo, "Once you're a player, you always a player, so you never have to get a new card. As long as you got one, you can get into any player party that we throwin.'"
Inspired by the 1973 blaxploitation film The Mack, Bishop Don "Magic" Juan launched the Players Ball in Chicago in 1974. An annual gathering of pimps, the event was the subject of the 1999 Hughes Brothers' documentary American Pimp and has also been satirized in Dave Chappelle's "Playa Haters' Ball" skit.
DJ Premier not only secured official player status, but he also got the Tyrone Davis sample cleared. "The One and Only" flipped Davis' 1978 song "It's You, It's You," marking Premo's first appearance on a Snoop Dogg album. He also produced "Batman & Robin" from Paid Tha Cost To Be Da Bo$$.
Revisit "The One and Only" below.