DJ Premier Says He's Always Wanted To Work With DMX: 'Dark Man X Man, Let's Get It'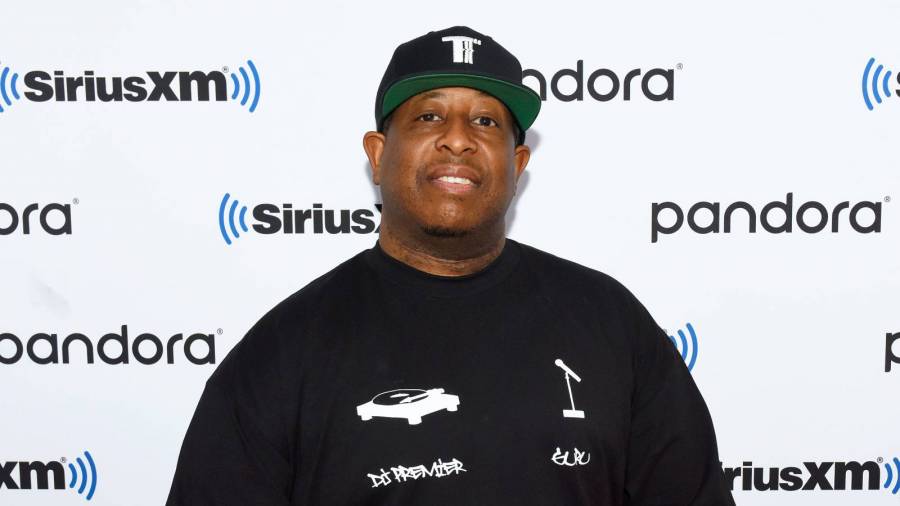 DJ Premier has collaborated with some of the biggest rappers of all-time, but he still hasn't crossed paths with DMX on a record. During a recent interview with Tom Segura on his Tom Talks podcast, Preemo revealed he's always wanted to work with the rapper, and has even got in touch with Swizz Beatz about working together on more than one occasion.
"I've always wanted to work with DMX," he revealed. "I've been pushing to get that to happen now. I'm always leaning on Swizz [Beatz], I'm always leaning on whoever he deals with in his camp that's in charge of being his point person. And I'll lean on Swizz again, 'Yo Swizz, Swizzy!'"
Segura added, "Listen, the world needs this. DMX, please listen to us. Call Preemo back and send some fucking lyrics."
"Oh my god, man," Preemo agreed. "Come on X. Dark Man X man, let's get it."
View this post on Instagram
As well as speaking on DMX, Preemo showed loved to Roddy Ricch, Travis Scott, DaBaby and Cardi B when asked to name some of his favorite new artists.
DJ Premier was set to go on tour with DMX on the Gods of Rap II tour in April, which ended up being canceled due to the COVID-19 pandemic. The three U.K. dates in Manchester, London and Birmingham also included Nas and The LOX, with Preemo on the lineup as part of a Gang Starr legacy slot.
In April, Preemo appeared on Swizz Beatz and Timbaland's Verzuz series in a beat battle against Wu-Tang Clan's own RZA. The epic head to head lasted well over two hours with around 170,000 people tuning in to see the two heavyweights roll back the years with classic songs.
Preemo recently celebrated the 18-year anniversary of 8 Mile by thanking Eminem for including Gang Starr's song "Battle" on the film's soundtrack.
"18 YEARS AGO…OCTOBER 29, 2002…@eminem DROPPED THE SOUNDTRACK TO HIS DEBUT FILM "8 MILE," he said. "Thanks For Having Us Create An Original @gangstarr Song 'BATTLE'… R.I.P. GURU."
Watch DJ Premier's full episode of Tom Talks below.