DJ Rob Swift Pays Tribute To Fellow X-Ecutioner Roc Raida On 13th Death Anniversary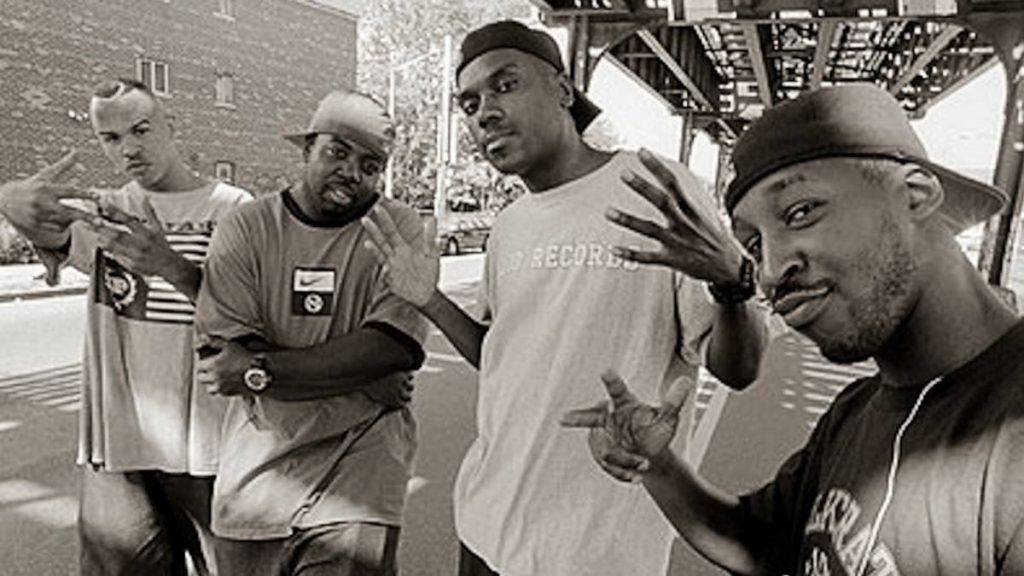 DJ Rob Swift has paid tribute to his fallen X-Ecutioner Grandmaster Roc Raida on the 13th anniversary of his untimely death.
Taking to Instagram on Monday (September 19), the veteran turntablist recalled showing up at the Harlem native's home for the first time only to discover he had belt-driven turntables. But as Swift pointed out, Raida didn't let financial hardships prevent him from evolving into one of the world's best DJs.
"When I visited Raida's pad for the first time and saw his set-up I thought, 'There's no way I'm gonna be able to practice on this dude's set,'" he wrote. "That's because he had two belt driven turntables. Belt driven turntables are the worst, especially for DJs like us who need strong, durable, direct drive turntables to take the physical abuse we unleash on them during a practice session. But nope, he had belt drives!
"See, Raida didn't have it so good as a young kid. He was a product of Foster projects (Harlem, NYC). Consequently, it's not like Raida grew up around the type of money needed to purchase direct drive turntables like Technic 1200s. But that didn't stop him. I'd watch Raida in his bedroom, on these horrible turntables and shitty mixer, defying all the odds. I'm sorry but no man is supposed to do what Raida did on those B-1s. If you turned away, it sounded like he was using Technics."
View this post on Instagram
Rob Swift's Instagram post comes from a larger story posted to the Brolic Army DJ School website in which he remembered meeting Roc Raida at the 1991 East Coast DMC qualifying round. Swift was intrigued by Raida's quiet persona, which he said was in stark contrast to the other members of the X-Men (later renamed The X-Ecutioners for trademark reasons).
"Steve D, Raida and the rest of the X-men entered the competition so there was an air of intimidation affecting the competitors," he wrote. "But as much as we respected them, Drew and I were confident we trained hard enough to impress the judges (Clark Kent, DJ Word and Rose, who ran DMC NY at the time) and place somewhere in that top 8 slot.
"I recall getting up on stage and hearing Drew tell Clark Kent 'watch my boy Rob!' As I looked into the audience of DJs competing for the same exact thing I wanted, I noticed the X-men throwing up their X signs, publicly displaying their brotherhood connection while putting fear into the hearts and minds of the other competitors."
About a week later, the X-Men asked Dr. Butcher and Rob Swift if they'd join the crew. As Swift explained, he was "honored" by the invitation. He added: "My induction into the X-men set the path for Raida and I to form an unbreakable bond."
The X-Ecutioners originally formed in 1989 and members over the years have included Swift, Raida, Mista Sinista, Total Eclipse, DJ Boogie Blind and DJ Precision. In 2002, the X-Ecutioners teamed up with Joe Hahn and Mike Shinoda of Linkin Park for the song "It's Going Down" from the crew's sophomore album Built From Scratch.
Produced by Shinoda, the track was also written and performed primarily by the Linkin Park members. It peaked at No. 85 on the Billboard Hot 100 and No. 7 on the UK Singles Chart, marking the X-Ecutioners' biggest hit. The accompanying video boasted cameos from late Linkin Park frontman Chester Bennington, Xzibit,  DJ Babu of Dilated Peoples, among others.
Roc Raida — who was crowned the DMC World Champion in 1995 and inducted into the DMC Hall of Fame four years later — continued to tour all over the world doing solo shows up until 2009 when he died due to complications of a stroke stemming from Krav Maga training. He was only 37 years old.
Swift has continued to carry the torch for Roc Raida's legacy and will include some of his archival footage of DJ Honda, Mista Sinista and Raida in an upcoming tutorial at the Brolic Army DJ School. Find more information here.