DJ Semtex Talks To J.I. About Growing Up In Brooklyn, 2Pac & Global Drill Posse Cut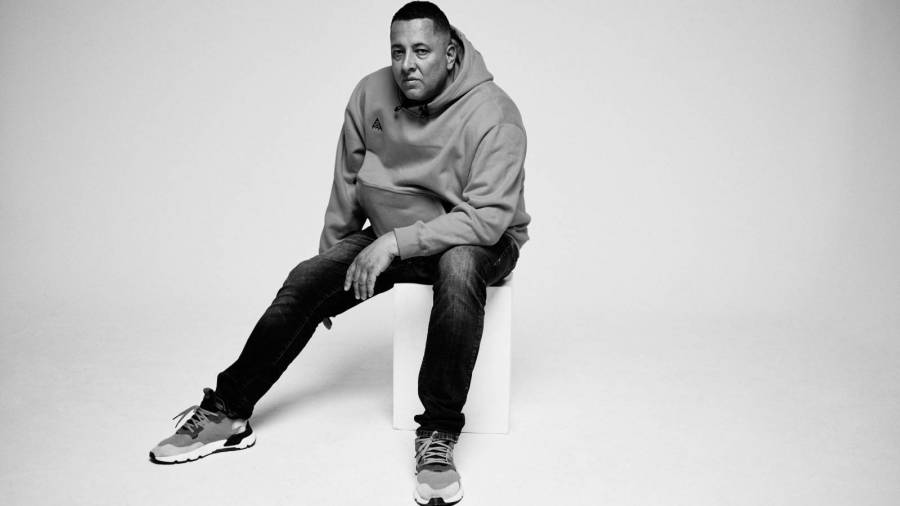 DJ Semtex's new podcast Hip Hop Raised Me has gotten off to a promising start with guests such as Chuck D, Busta Rhymes, French Montana and ItsTheReal stopping by to share some insightful stories on their careers. Semtex's latest guest has been taking over New York City airwaves with his melodic bars.
On Monday's (February 8) episode of Hip Hop Raised Me, J.I. sat with Semtex to speak a bit about his career and music. During the conversation, the Brooklyn native shed light on growing up in Crown Heights and how his environment inspired him to become a rapper.
"I was around everything," J.I. said. "I feel like I was exposed to everything at a young age, but I chose my own path. I chose music, I felt like, and don't get me wrong, I feel like everybody wants to be famous, so everybody wants to be huge. But like with me, it was just something that I genuinely wanted and I felt like it was a way I could escape poverty."
View this post on Instagram
J.I. explained Brooklyn's poverty-stricken streets made him hustle harder when he was about 8 years old selling books and CDs. At that time, the music of Big Pun, Eminem and 2Pac inspired young J.I. to stay motivated and work on his craft. 2Pac, in particular, inspired J.I. to be the versatile artist he says he is.
"I just fell in love with his catalog because he has so much different types of music," the "Need Me" artist said. "It's just the consistency and versatility. To this day, people can still play a Pac [song]. To this day, there's still conspiracies over his name, whether or not he's still around.
"I feel like for him, over 20 years later, to be gone and still impact the game the way he do it just speaks for itself, you know, and with him, I just believe it was really the consistency and the versatility that really stuck with me and that's why I appreciate him."
View this post on Instagram
When Semtex asked J.I. if he ever thought about getting on the New York drill wave that's been taking over his city, the 19-year-old said he'd been sitting on a beat UK producer AXL Beats sent him way before New York Drill pioneers Pop Smoke and Fivio Foreign got popular. For J.I. to do a drill record, it has to feel right and come at the right timing. He then hinted at doing a posse cut with drill rappers from Chicago, London and New York.
"I might want to get, like, a London artist or a UK, just a general artist out there and then get, like, maybe Chicago artist and then get like a Brooklyn artist," J.I. revealed. "I feel like there's been, like, a big ass gap between, like, obviously we know where it started, and then we know where it got hot at and then we know it's everywhere now I feel like it's dope because it's everywhere now."
J.I. continued, "So like if we had the two hottest UK drill artists, then we have like the two hottest Chicago artists, and the two hottest New York dill artists just on one track and they linked up for a video and leaving them for video that'll be pretty dope for the culture."
During his interview with HipHopDX last year, J.I. repeated those same sentiments about waiting for the right moment to hop on a New York drill beat. He said if the fans really want it, then he'll know that's the right time.
"I'm all for it as long as the fans are all for it," he said via Zoom. "If I jump in the lane and I make a record and the fans don't like it, I'm going to feel like, damn, I just walked into a wall right now and y'all set me up for this."
Check out J.I.'s full conversation with DJ Semtex below.