Donald Glover Talks Future Of Childish Gambino: 'I Still Don't Feel Like I'm Done With That Project'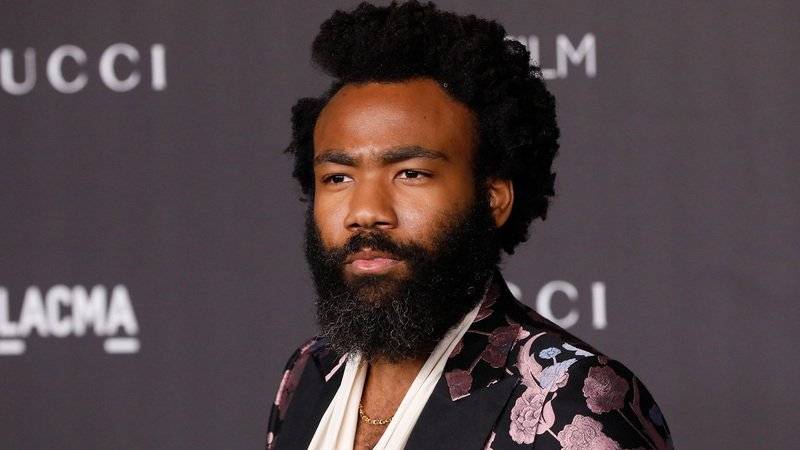 There's been a mystery around the future of Childish Gambino ever since Donald Glover talked about retiring his musical alter ego in 2017.
The actor/musician recently jumped on a Zoom call with Michaela Coel, the creator and star of HBO's comedy-drama series I May Destroy You, in a conversation for GQ. During the discussion, Glover briefly talked about his mindset moving forward with Gambino, after Coel revealed she "loved" his last album.
"I still don't feel like I'm done with that [music] project," he said.
Glover also talked about the spiritual nature within his recent work, both in writing for music and television.
"With writing, I definitely feel, like on the last project and on the project I'm working now, musically too, it's all spiritual," he said. "It's all spiritual. A feeling of, 'I love us. I love me.' I really do."
In 2020, it doesn't get bigger than this: the two most influential black voices in television today, on Zoom and speaking freely💥@MichaelaCoel is in conversation with @donaldglover for the first of our November cover stories.
Read the full interview: https://t.co/VsFuA8VNgT pic.twitter.com/NIhMdacXJ3

— British GQ (@BritishGQ) September 29, 2020
In June 2017, Glover first revealed his plans to retire the stage name Childish Gambino, telling fans at the Governors Ball Music Festival, "I'll see you for the last Gambino album." Just two days after his announcement on stage, Glover continued to reiterate his plans at a promotional event in Atlanta.
"There's nothing worst than like a third sequel, like a third movie and we're like, 'Again?'" he said. "You know, I like it when something's good and when it comes back there's a reason to come back, there's a reason to do that."
The following year at the 2018 Grammys, Glover's decision was still set in his mind.
"I'm still making another project right now, but I like endings," he said. "I think they're important to progress. I think that if a lot of things had death clauses in them, we wouldn't have a lot of problems in the world. To be honest. So, I think endings are good 'cause they force things to get better."
If he was to stick to his word, 2020's 3.15.20 would be the last Gambino project.
Elsewhere in the GQ interview, Glover spoke on the lyrics in Cardi B and Megan Thee Stallion's hit single "WAP" and what he thought about people criticizing it.
"It's about how wet a vagina can get, which is, I guess, a new concept to a lot of people," he said. "What was really weird about it was, at first, I saw a lot of men talking shit about it, which I didn't understand. I was like, 'This isn't even the dirtiest song I've ever heard!' But I also hadn't seen it. I just saw a slew of men saying, 'This is bad for children!' I'm like, 'What the hell are you talking about?' It's just kind of funny to me."
In September, it was announced the third and fourth season of Glover's FX series Atlanta had been delayed due to COVID-19.