Dr. Dre's Estranged Daughter Talks Financial Struggles & Not Even Having His Phone Number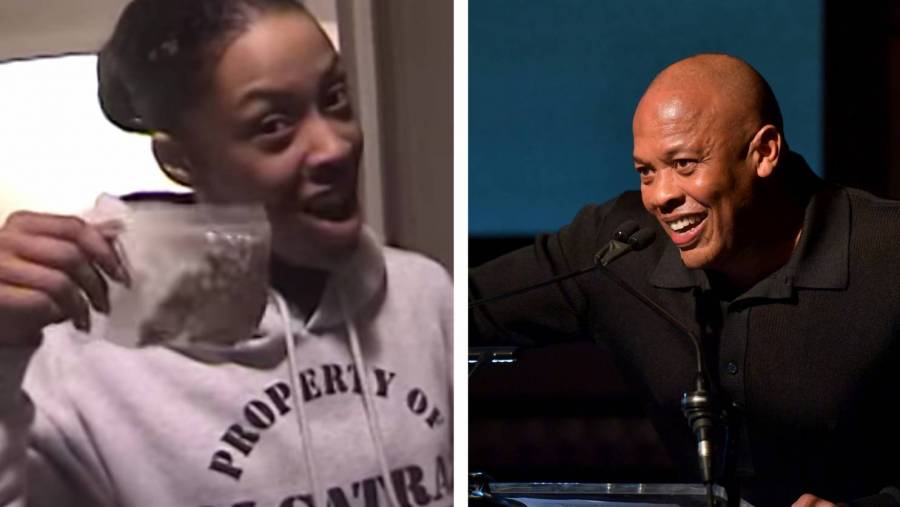 Victorville, CA – Hip Hop emeritus Dr. Dre's pending divorce has led to his personal life continuously spilling into the news.
LaTanya Young reportedly spoke with DailyMailTV regarding her famous father in an interview published on Friday (December 4). The 37-year-old woman was born to The Chronic producer and Lisa Johnson in 1983 and while she alleges she hasn't seen him for 17 years, getting close to his purported $800 million net worth isn't her overall goal.
"Money is not what I want, I feel better doing it on my own," the mother of four reportedly told the publication. She also says he's never met his grandchildren or does she have a phone number to contact him in case of emergency.
"If I needed him, I'd have to go to the studio and get bombarded and talked to by his security," DailyMailyTV published. "I would have to go through his accountant or his right-hand man, I would never know whether he got my messages. I have never had a direct line to him.
"I really just want to have closure. I just want to be able to spend time with my father."
Young, who currently lives in Victorville, California, blames Dre's estranged wife Nicole for their lack of communication over the years. In June, Nicole filed for divorce with a headline-grabbing $2 million a month spousal that was eventually denied by a judge.
"I thought that after Nicole was out of the family, things would be better," she reportedly continued. "I thought that my dad would come around. I would like him to make me feel like a daughter."
While Young's future reconciliation with Dre is still uncertain (especially after this interview), she did offer hope for herself by applying to Amazon and FedEx to support her four children (one who is named after the Aftermath founder).
The legendary producer has reportedly fathered six children so far.