Dr. Dre's Estranged Wife Wants 3 Of His Alleged Mistresses To Testify In $1B Divorce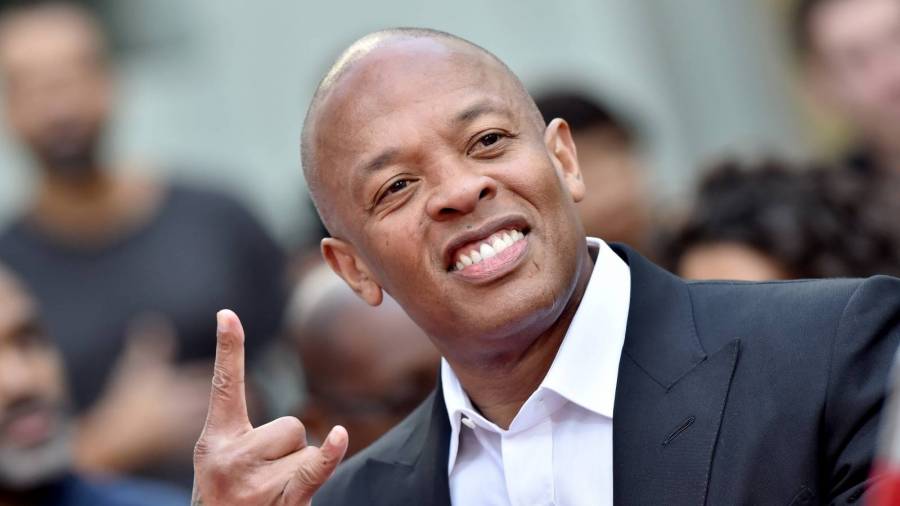 Los Angeles, CA – Dr. Dre and Nicole Young's $1 billion divorce continues to get messier. According to The Daily Mail, Young is now attempting to subpoena three women she accuses of being Dre's mistresses — singer Jillian Speer, former model Kili Anderson and Latin Hip Hop artist Crystal Rogers — in an effort to get the judge to toss out their prenuptial agreement.
The esteemed producer says the agreement, which was signed in 1996, is still valid, but Young claims he later tore it up in a spontaneous romantic gesture. Therefore, she believes the document doesn't hold any weight. The couple is waiting on a Los Angeles Superior judge to determine whether the prenup is valid and enforceable.
In the interim, Young is reportedly trying to subpoena depositions from the Speer, Anderson and Rogers, but they've all hired lawyer Kris LeFan to fight it. On Tuesday (October 27), LeFan filed a motion to dismiss the subpoenas, explaining none of the women have "information relevant to the enforceability" of the prenup.
Young filed for divorce in June after 24 years of marriage, citing "irreconcilable differences." As the divorce proceedings began to unfold, Young demanded nearly $2 million a month in temporary spousal support and another $5 million for attorney fees.
Legal docs reportedly state Young's attorneys have already made more money off of Dre in the last two months than most Los Angeles residents make in a year. Dre is also reportedly "allowing" her to live in his $20-25 million Malibu mansion where his security brings Young meals prepared by private chefs three to five times a week. His business manager also allegedly pays Young's AmEx Centurion Black Card — and those bills range from $150,000 to $350,000 per month.
Earlier this month, Dre scored a major victory in the case when a judge shot down Young's requests. Since then, Young has seemingly been on a mission to squeeze him for everything he's worth, leading Dre to allegedly call Young's behavior the "wrath of an angry person."
Young was recently accused of pilfering money from Record One recording studio, a company she and Dre founded together in 2015.  Record One is operated by an LLC along with co-owner Larry Chatman, who claims Young withdrew $353,571.85 from the company in August.