Dr. Dre's Father Says The Hip Hop Mogul 'Don't Give A Damn' About Him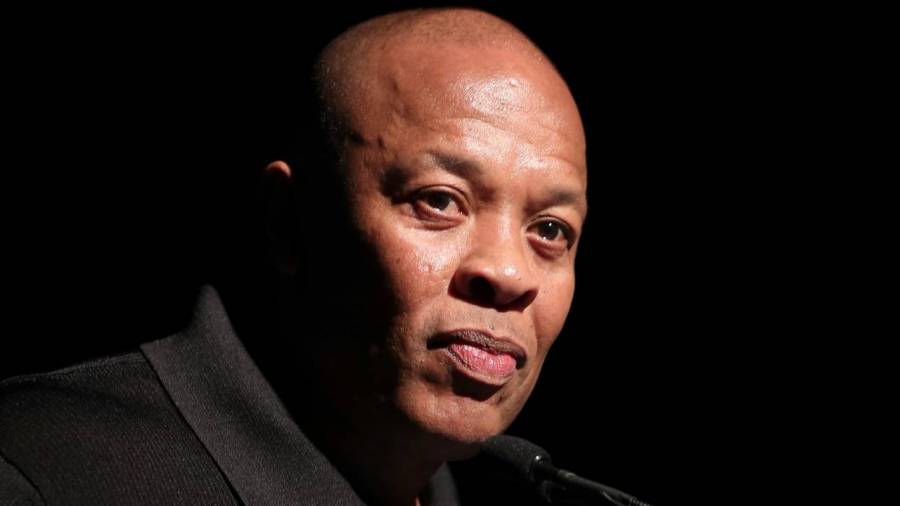 Dr. Dre is in the middle of a bitter divorce with his estranged wife of 24 years Nicole Young. But according to Page Six, the Hip Hop billionaire has a strained relationship with several other members of his family. In an interview with Dre's father Theodore Young, the 73-year-old claimed his son wants nothing to do with him.
"I haven't seen Andre since his grandfather died and I can't even remember when that was," Theodore said. We have no relationship. My other sons love me. They tell me they love me. But coming from where I come from, most young men like Andre who have a big success don't give a damn about their dad."
Dre's mother Verna, who got pregnant with Dre at just 16 years old, reportedly left Theodore shortly after Dre was born over abuse allegations, something his father denied. Consequently, Dre was raised by his grandmother and continues to keep his distance from Theodore.
Last month, Dre's eldest daughter LaTanya Young claimed she hasn't heard from her father in 17 years. LaTanya is one of three children Dre fathered with his former girlfriend Lisa Johnson along with 36-year-old Latoya and 35-year-old Ashley. She blamed Nicole for standing in the way of their relationship.
"She was very standoffish and mysterious," she told The Daily Mail. "I got the impression she didn't care to know any of us." Still, LaTanya insisted she just wants to have Dre in her life.
"Money is not what I want, I feel better doing it on my own," she said. "I really just want to have closure. I just want to be able to spend time with my father."
View this post on Instagram
Dre was recently hospitalized at Cedars-Sinai Medical Center after suffering a reported brain aneurysm. In the wake of the medical emergency, he was described as a "notorious woman beater" by comedian Luenell during an interview with VladTV.
"I love Dr. Dre's music, don't get it fucked up and I don't want to see any of our icons die," she said. "Some of the charges his wife was making was even that he had been violent with her. His track record sucks."
[related_article id="60161″ type="news"
Nicole recently scored a small victory in court when a judge ruled Dre had to make a "one-time" payment of $2 million in spousal support. She didn't, however, get the $5 million she was seeking for legal fees.