Drake & Chris Brown Might Have A Joint Project In The Works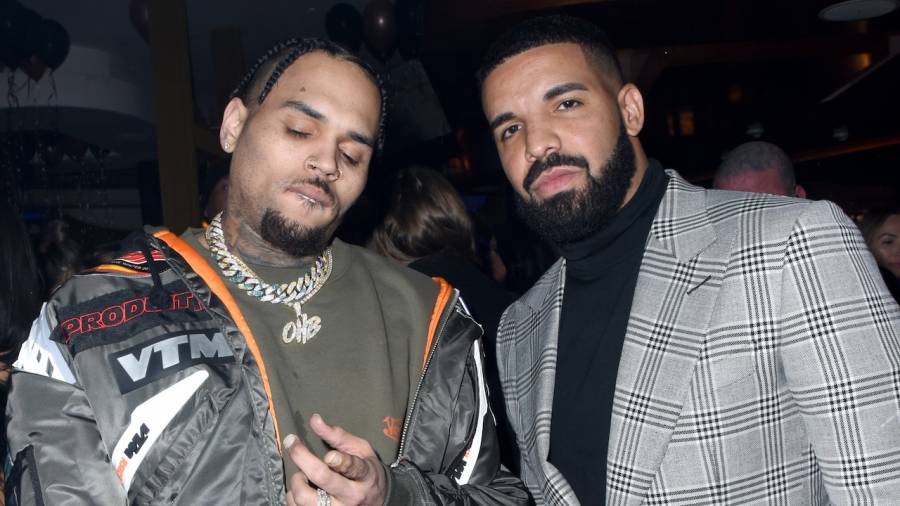 After Drake and Chris Brown resolved their issues and collaborated for 2019's "No Guidance," they could be working on a long-awaited joint project. On Friday (November 6), Breezy appeared on Fat Joe's Instagram Live show where the R&B star confirmed a potential extended play was in the works.
"Will there ever be a Drake/Chris Brown album?" Joe asked. "… Like, a 'Best of Both Worlds'?" to which Brown replied, "Yea. We got some songs. We definitely got some songs."
Chris Brown says he's dropping a collaboration album with Drake

– @fatjoe show pic.twitter.com/ad38oSAeYa

— Complex Ambition (@CmplxAmbition) November 7, 2020
Breezy and Drake's collabs date back to 2010 when the two worked on the remix to Brown's "Deuces." Since then, they've joined forces for songs such as "Only" with Nicki Minaj and "Not You Too" from Drake's Dark Lane Demo Tapes.
Potential collaborations between the 6 God and numerous artists have been discussed for a while now. Dallas artist Kaash Paige snapped a photo with Drake, prompting various fans to speculate the two were going to work together.
Paige snapped a photo with him on October 30, captioning the pic simply with an owl and a broken heart emoji. Another young artist, Alabama's Yung Bleu, shared the remix of "You're Mines Still" not long as Drake reached out to him via Instagram DMs.