Drake Credits Lil Baby For $17M Roulette Win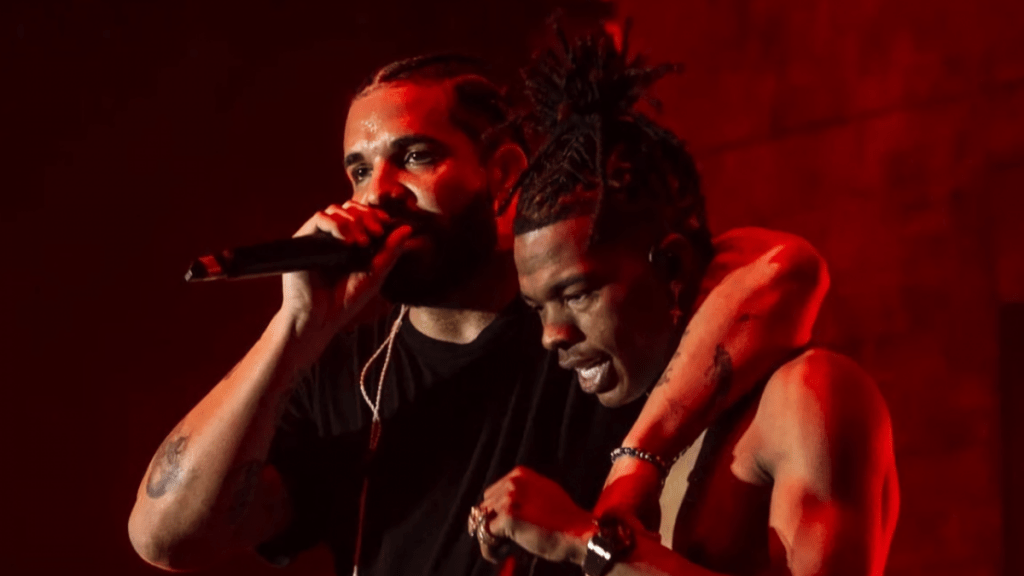 Drake has no shortage of luck when it comes to gambling, but he can thank Lil Baby for one of his most recent — and biggest — wins.
Last week, the OVO superstar livestreamed himself playing roulette as part of a giveaway event with online casino platform Stake, which saw him share his winnings with fans across the world.
At one point during the high stakes session, Drake won a staggering $17.9 million on a single roulette bet. Just as the Toronto native and his friends erupted into astonishment, Lil Baby casually walked into the room.
"You know why that happened?" Drake said while celebrating his hefty win. "Because Baby walked in! That's why."
Drake won $17 million on roulette as soon as Lil Baby walked in 🤯💰 pic.twitter.com/GBgvYbppLS

— Rap Updates Tv (@RapUpdatesTv) May 27, 2022
Lil Baby was more than just Drake's good luck charm. As Aubrey revealed during the Stake livestream, the Atlanta rapper was busy working on a new collaboration at his home studio at his sprawling Toronto estate.
"By the way, my brother Lil Baby's in the studio right now. He's cooking up, we're working," Drake told viewers. "But he's gonna come and do some spins with us tonight too."
The untitled song will join a growing list of Drake and Lil Baby collaborations following "Wants and Needs," "Girls Want Girls," "Yes Indeed" and "Never Recover," all of which have cracked the top 20 on the Billboard Hot 100.
This latest track seems destined for Baby's upcoming album, which is due out this summer. It serves as the eagerly anticipated follow-up to 2020's My Turn.
Drake & Lil Baby working on new music at his Toronto mansionpic.twitter.com/4ajLn4LUUu

— Plug 🔌 (@RappersPlug) May 28, 2022
On top of their successful studio partnership, Drake and Lil Baby shared the stage at the 2022 Festival Metro Metro in Montreal, Canada earlier this month. The 4PF lyricist brought out the Certified Lover Boy hitmaker as a surprise guest during his day two headlining set, with Drake performing hits such as "Nonstop," "Way 2 Sexy" and "Headlines."
Check out footage of the performance below.